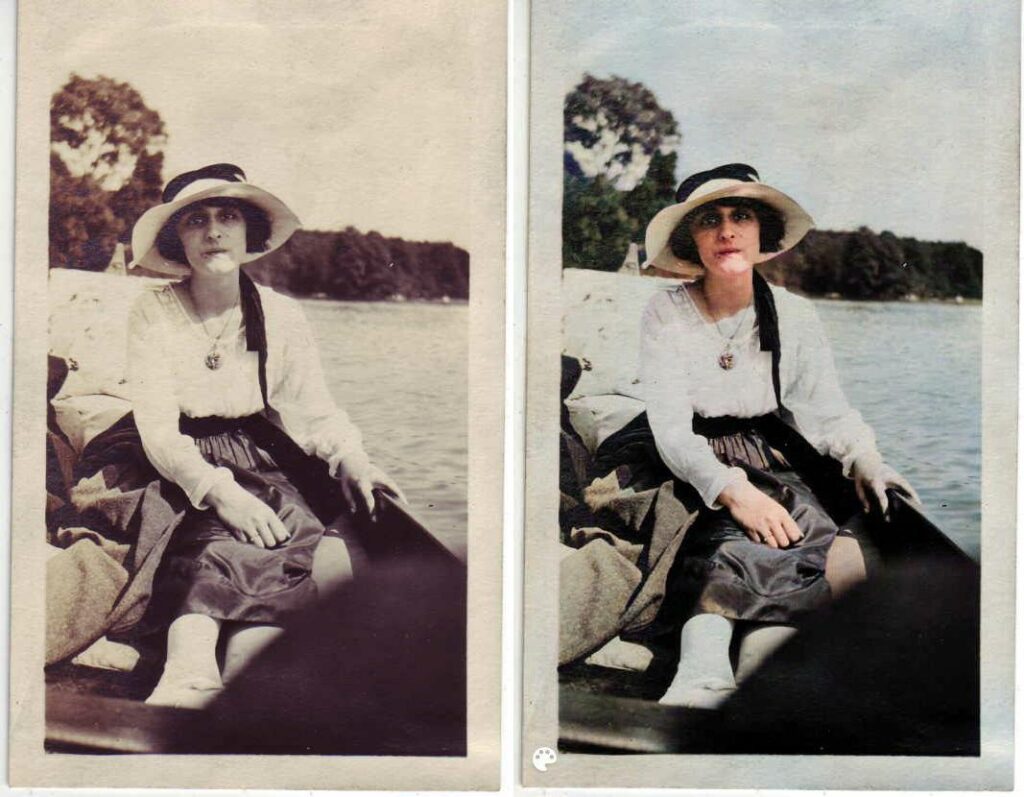 There were so many times that I wished that I could get paid for my job but not have to go so I could stay at home and work on my genealogy research but, now that we are here with the Corona Virus, I wouldn't have wished for it to be this way.  I was not prepared for how my emotions and anxiety could get in the way of me being able to do anything but the minimum.  I wake up in the morning and work for a while communicating with my students through Google Classroom.  Then I watch Governor Cuomo and the White House.  I send more links to my students and then watch the news.  By the evening, I have no joy or desire to turn on the computer or open a book.  I cried on Wednesday.   I cried on Wednesday. Adjusting to this new normal is hard and I am a fortunate one to be able to stay safe at home during this time.
I listened to Amy Johnson Crow's latest episode of her podcast.  It is titled: What Life Was Like During the Spanish Flu of 1918.  You can listen to it here: https://www.amyjohnsoncrow.com/what-life-was-like-during-the-spanish-flu-of-1918/.  It made me wonder about my ancestors and what their lives were like during the Spanish Flu. 
My 2nd Great-Grandmother was Ella Webb who married Charles Whittaker.  They had four daughters:
Inez born 1897 (My Great Grandmother)
Ruth born 1899
Ida born 1903
Dorothy born 1912
Ruth wrote the following letter when she was 16 years old.  It was written before the time of the Spanish Flu but you can tell how the health of the family was very much the forefront of concern: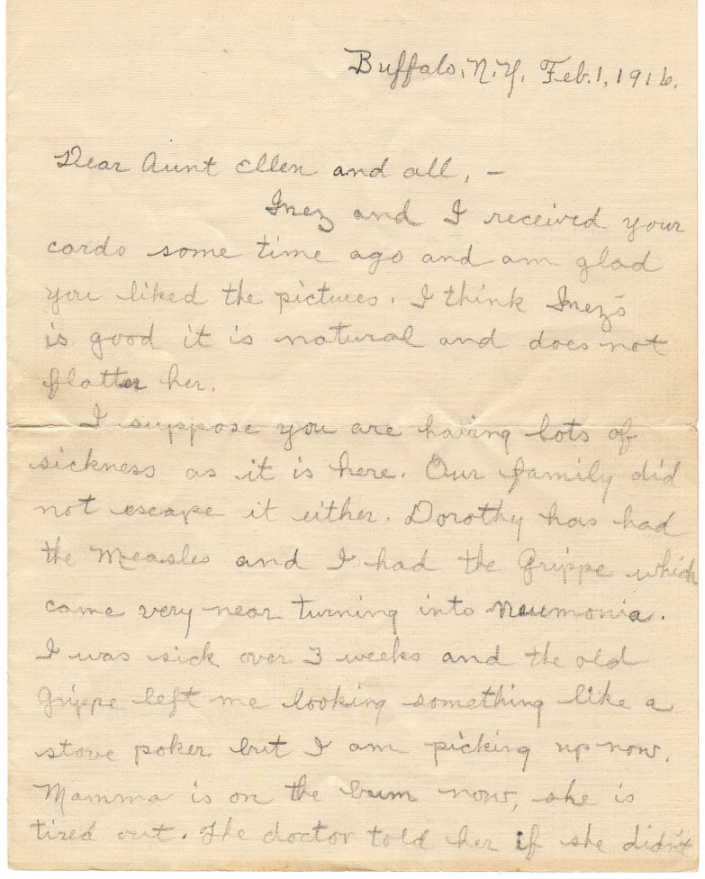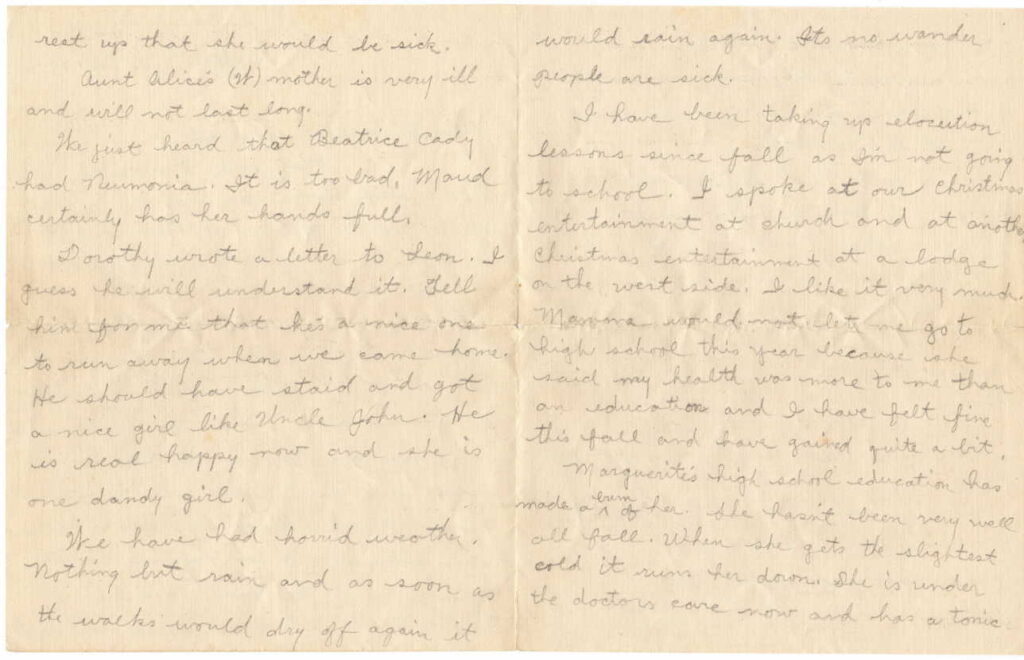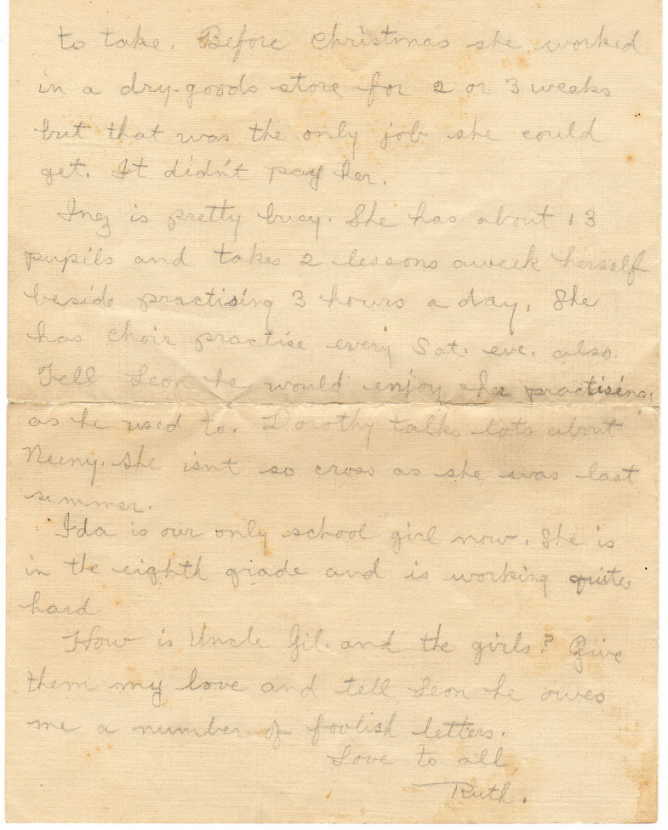 The family had made it through the height of the 1918 epidemic deaths (September and October 1918) intact, however, Ruth passed away shortly thereafter at the age of 19 on 19 Jun 1919.  
I believe the cause of death says General Peritonitis which Google says is an inflammation of the peritoneum, the tissue that lines the inner wall of the abdomen and covers and supports most of the abdominal organs.  Peritonitis is usually caused by infection from bacteria or fungi.  The contributory factor was Appendicitis which matches the cemetery's records.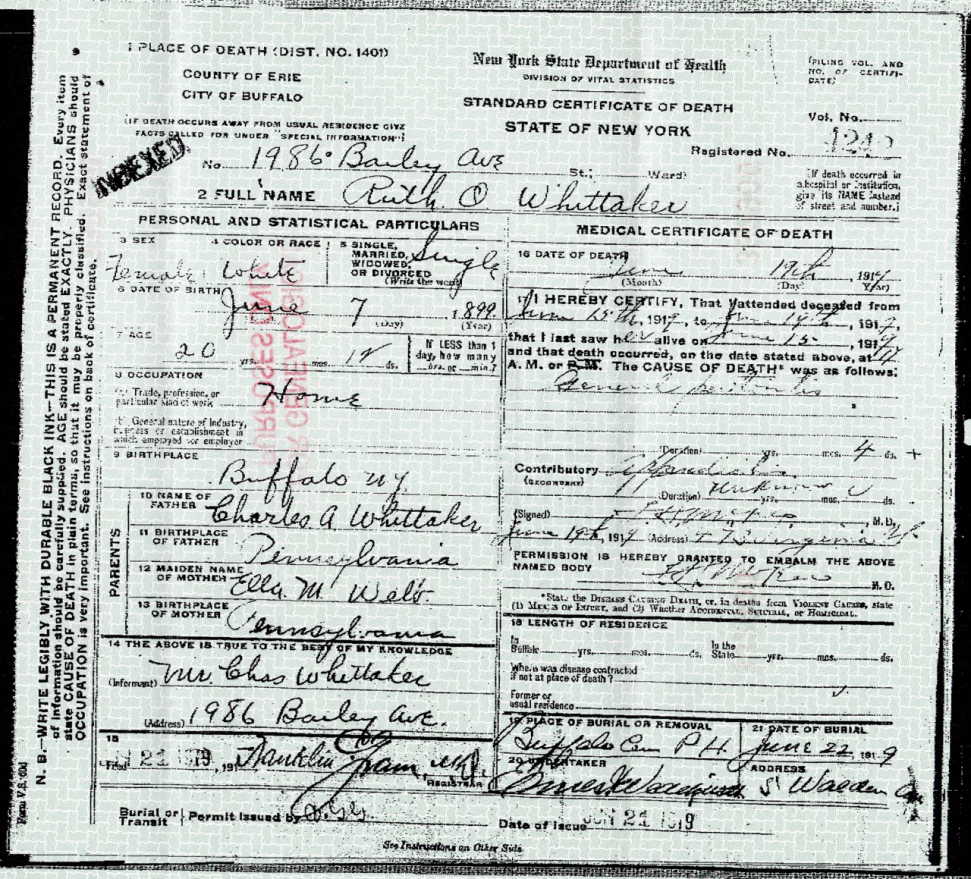 A few years ago I made some family history shadow boxes to display.  This is one that I made displaying some family jewelry.  You can see Ruth at the bottom left next to a locket with her picture in it: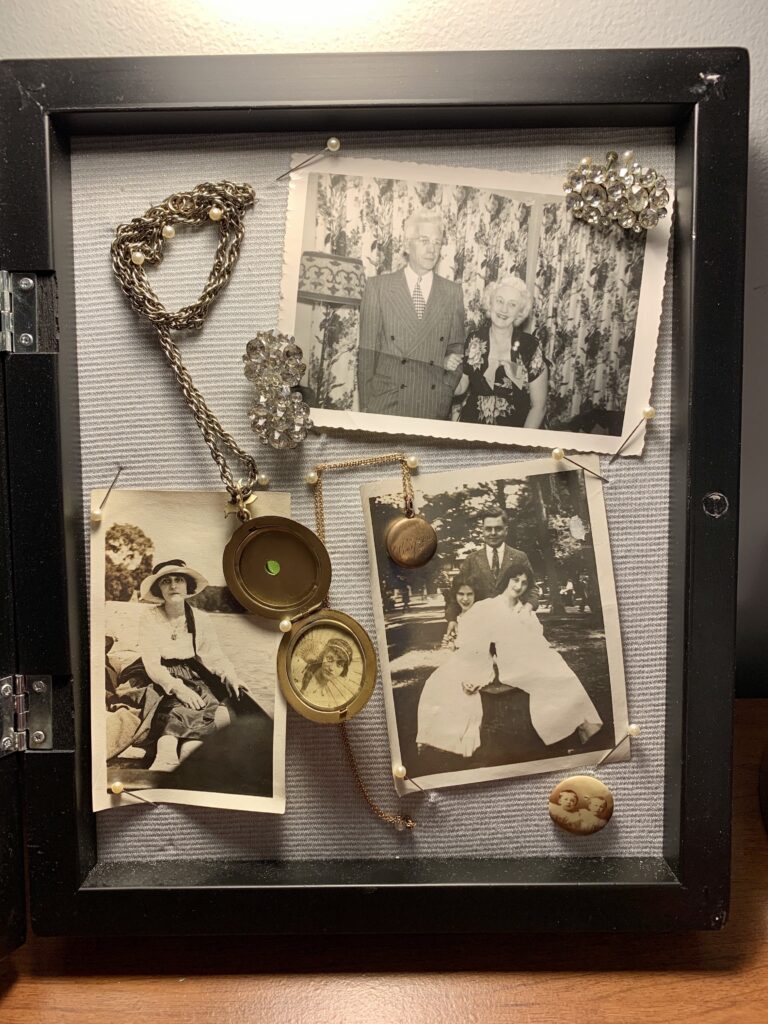 You can see the locket with Ruth open above and here it is closed: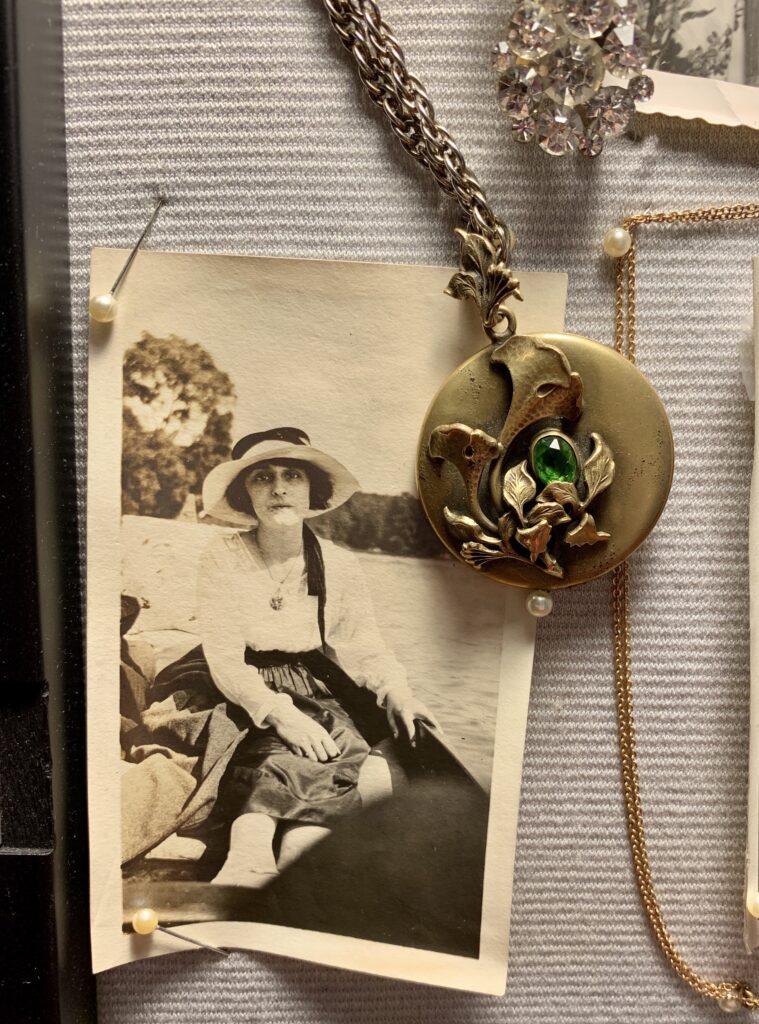 Ruth was described as being sweet and darling.  I'm sad for her that it seems like she had chronic health problems that it kept her from attending school and living a full life.  She was dating or engaged to a young man named Wendell that, according to family lore, did not marry (or didn't for a very long time) after Ruth's death.  I do not know what their daily lives were like during the Spanish Flu, but I have more empathy now for some of the emotions they might have been feeling.  
Thank you so much to all of those essential workers that are out and helping to keep our society running during this time and taking care of those in need.  It is really appreciated and I will do my part to stay at home and help to flatten the curve.
Stay safe everyone!