I woke up early to begin the day's adventure in DC. My minimum goal for the day was to find Great-Grandma Inez's copyrighted music in the Library of Congress. They opened at 8:30am and I was there waiting at the door when they did.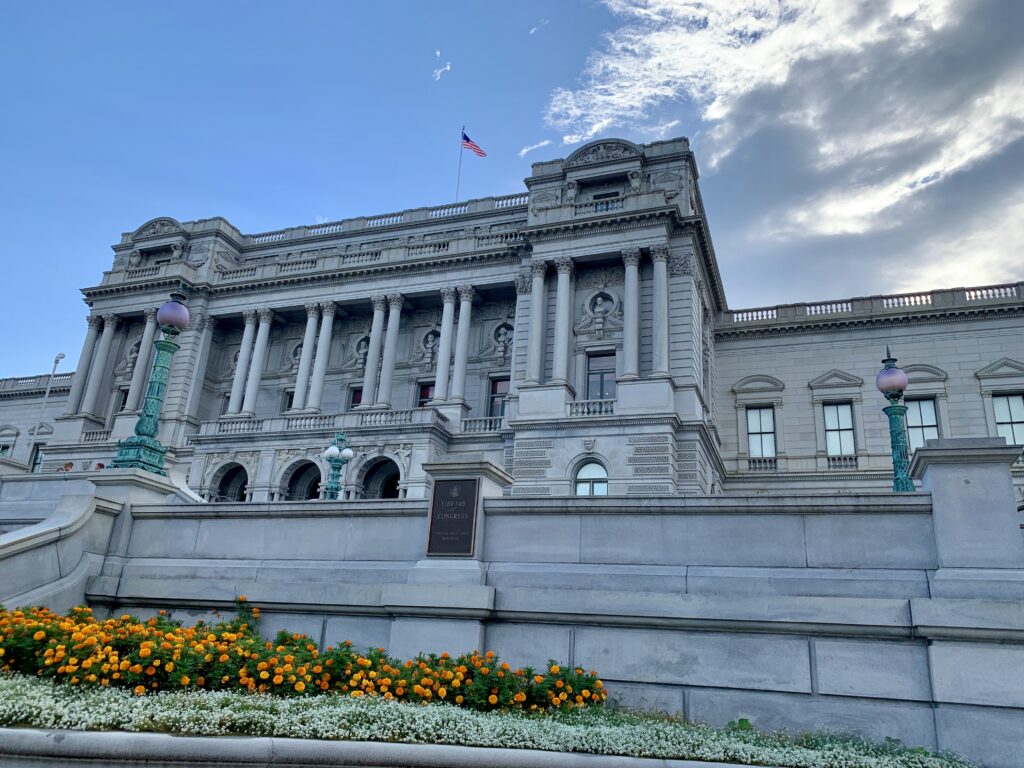 The entrance area of the building is beautiful! I think it was called the Great Hall or something. So much artwork and marble.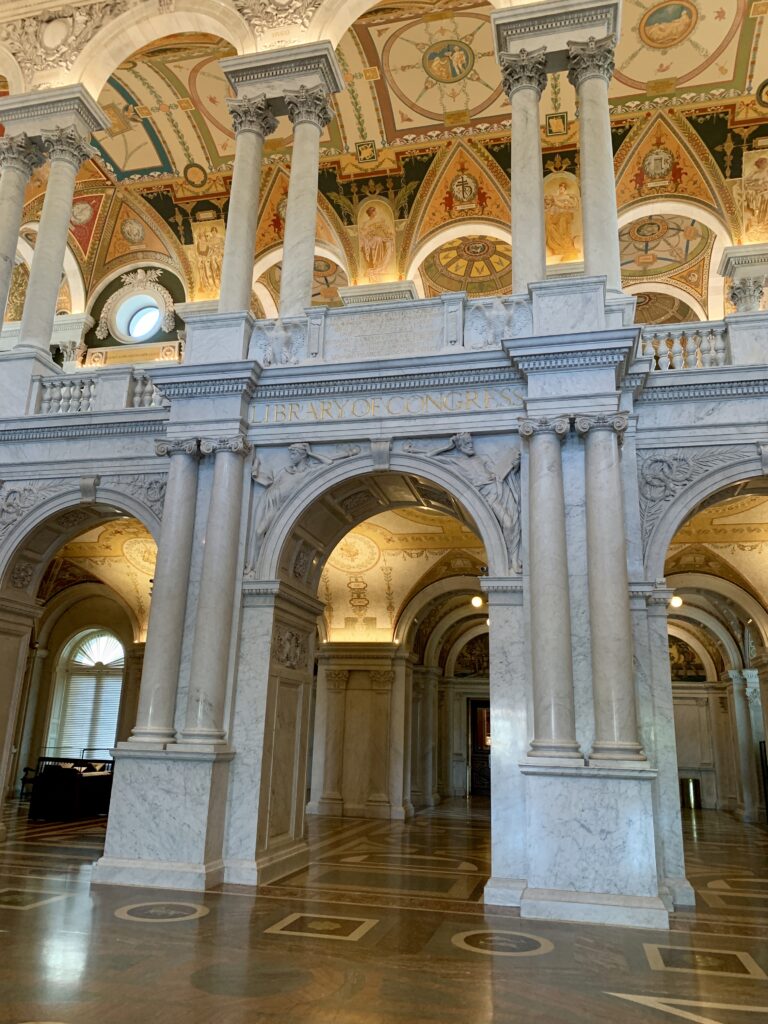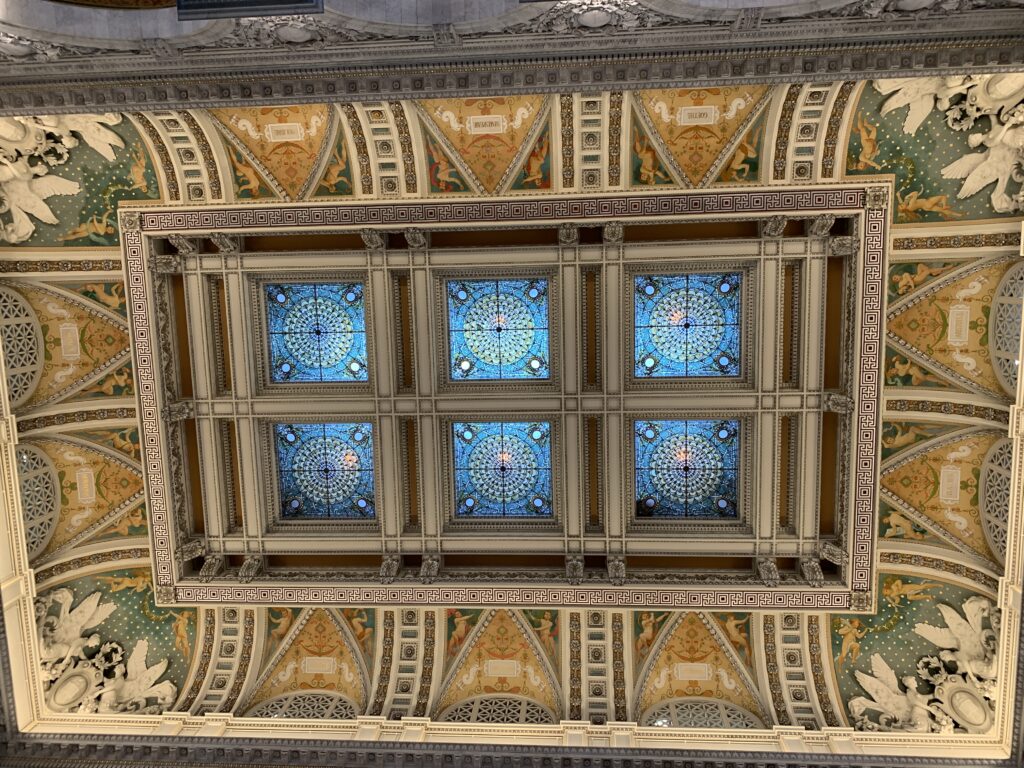 As I was there so early in the morning, there wasn't that many people there yet. You are not allowed to take pictures in the Reading Room but there is a tourist window that you can take a picture through.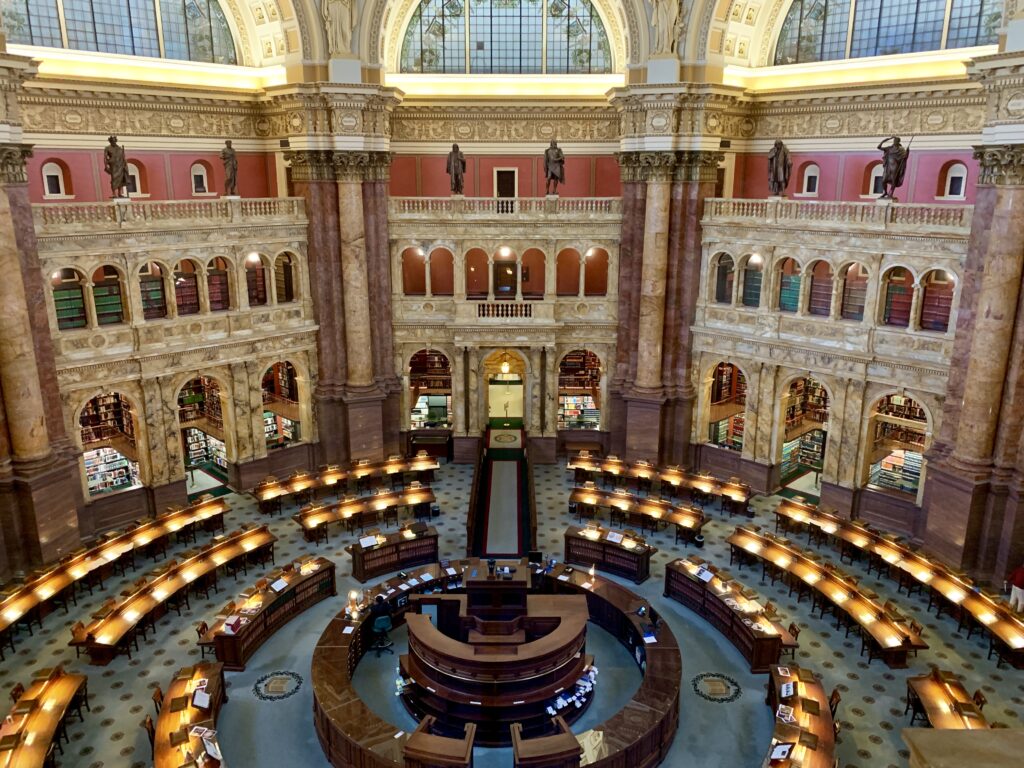 In order to go in the Reading Room, you had to have a Library Card. So I found that room, signed up, had my picture taken and they print the cards right there. It is valid for two years.
I circled the Reading Room and then had to ask for help in finding the Music Room. What I learned was that the Library of Congress has three buildings: Jefferson, Madison, and Adams and the Music Room was in the Madison building.
I used tunnels and found my way over to the Madison building and eventually found the Music Room. Unfortunately, Great-Grandma's music was held in storage off-site and they would have to order it for me. The librarian hoped it would be in by the next day.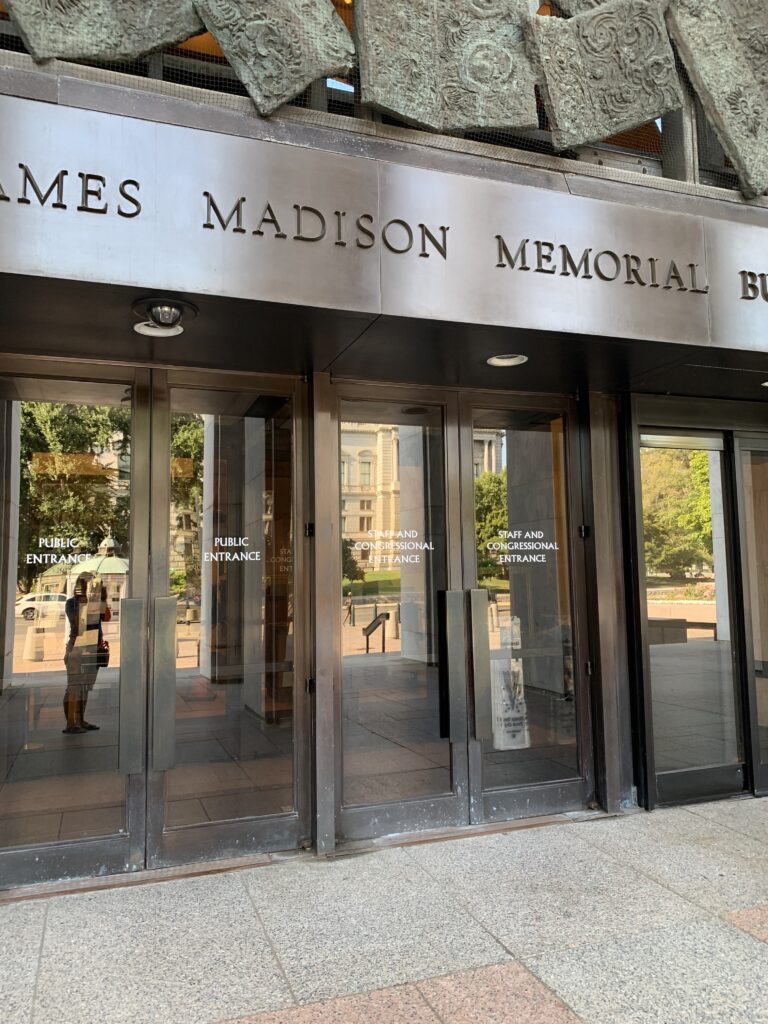 Since I had some spare time in the late morning, I headed over to NARA to poke inside there. I wasn't able to really plan ahead to find anything that I might need when I was there, I just wanted to see it. I was working on my DAR application and I knew that Samuel Harding had a pension from the Revolutionary War. I also knew that you could no longer order the original pension files as they have all been scanned by Fold3 and accessible digitally. So I entered the main entrance area and a genealogy volunteer sat with me and we read through Samuel's pension together and she helped describe to me what the documents were about.
An interesting paper in his file was that two weeks before he died, he applied for Bounty Land. It didn't look like he was approved, but I was intrigued to see if there was more paperwork out there concerning it! That was going to have to wait for another day as I was due back at the hotel to help stuff the conference bags.