Last spring on my Mom's trip home from Florida, she stopped in Canoe Camp to see where the Whittakers lived. She actually met the descendants of Seth Whittaker, my 4th great-uncle (Barney's older brother), and got a tour of his property including some structures from when the family settled there in the 1800s.
I knew that Barney, Seth, and their dad (Peter) all lived near each other and that I thought that I remembered that maybe Barney inherited his dad's land. So over Christmas vacation when I traveled down to PA for a research trip, I had the time to drive around Canoe Camp.
The day before I arrived, I was asking about the land records at the State Archives. The archivist (Aaron McWilliams) showed me where to find historic atlases online of the area from 1875. I feel silly as the thought hadn't occurred to me to look!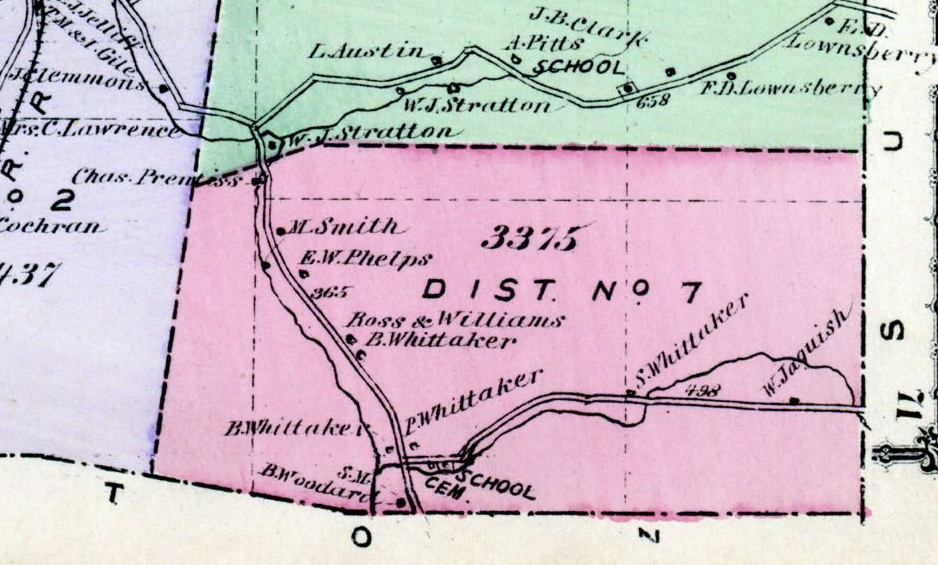 Before arriving at Canoe Camp, I spent the morning in the Tioga County Clerk of Courts and was finding all of the land records for Peter, Seth, Barney, and their brother Pliny that I could find. Peter, Seth, and Barney all had deeds in Richmond Township which is where Canoe Camp is, whereas Pliny's land records were often in Covington.
I wondered why Pliny chose to live far away from his brothers and father. It wasn't until tonight as I am starting to upload the scans of the deeds that I bothered to look where Covington is compared to Canoe Camp.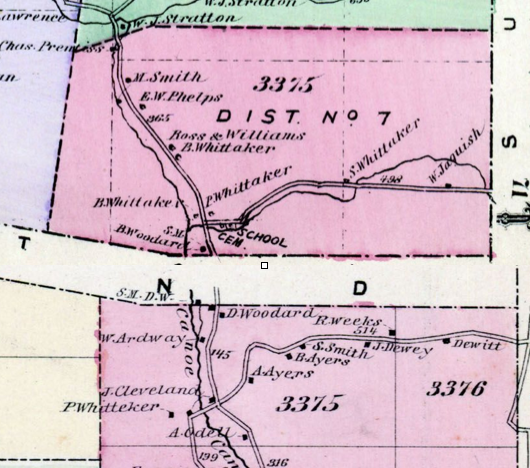 Pliny was just right down the road from them! It just happened that his property was in the next township. What a great reminder that it is important to get familiar with the area you are researching!
I found these map above at History Map Works: http://www.historicmapworks.com/Atlas/US/6906/Tioga+County+1875/. Their website has great features where you can zoom in very tightly to the picture with amazing quality. They sell prints of these atlases and I would like to buy them for all of the areas that my Tioga ancestors lived. They also had an amazing feature where you can overlay the historic map onto a Google map from today! So cool!!
In the meantime, I am going to continue to upload the deeds that I scanned and then start to transcribe them so I can try to get a better understanding of exactly where each property was. I would also like to look at the Census records and see the order of the families listed while looking at the names on the 1875 maps.