The first people that I would like to find on the 1950 Census when it is released in April 2022 are my maternal grandparents: Ivo and Carol Johnson.
They were married on 12 June 1948 in Buffalo, NY: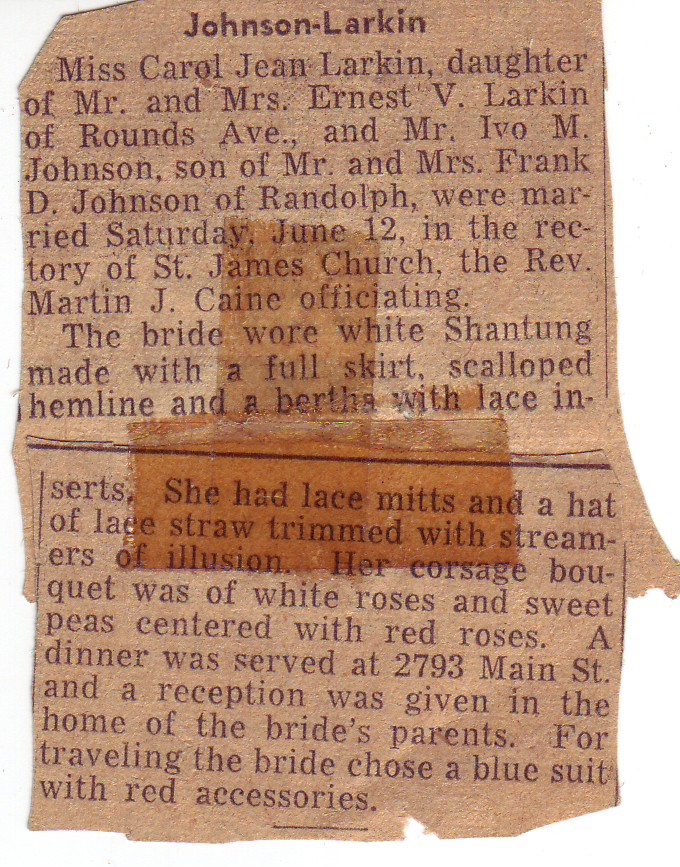 In the 1950 Buffalo City Directory, Ivo and Carol are living at 78 Rounds Ave., Buffalo, which was the address of Carol's parents.

Looking at Steve Morse's site, I find that the possible Enumeration Districts (ED) for Ivo and Carol (along with her parents, Ernest and Inez, and sister, Nina) are 65-508 and 65-510.