Old Fulton New York Postcards (aka FultonHistory.com) is a free website with over 51 million newspaper images! The website owner, Tom Tryniski, first created the site in 1999 and maintains it to this day.
Enjoy this 2013 interview with him to get an inside look of his process:
Jeanette currently has two different presentations for FultonHistory.com:
Navigating FultonHistory.com
This is a presentation available for libraries, societies, etc.
Presentation description: FultonHistory.com, or Old Fulton NY Postcards, is a free, historic newspaper website that contains archives of over 50 million pages of microfilmed newspaper images (mostly New York State newspapers, along with collections from other states and Canada). This presentation will give an overview of the content and a variety of search strategies.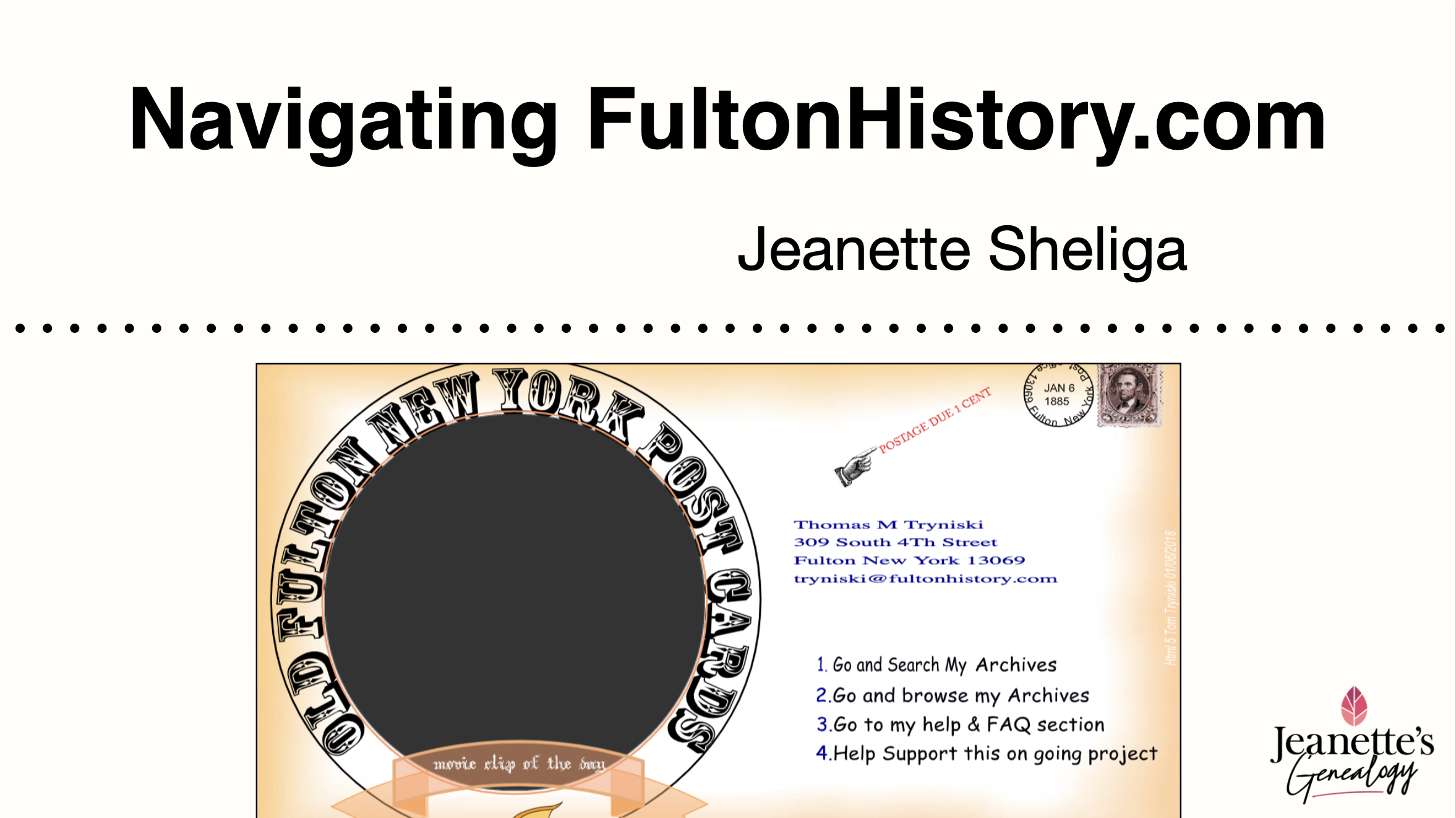 Getting the Most Out of www.fultonhistory.com
This is a course exclusively with the Family History Academy.
The 4-hour course will be split into 2-hour sessions on August 14th & August 21st, 2023 at 7pm Eastern.
The course is very hands-on as new techniques are shared, time is included to practice and ask questions.
In addition, an exclusive spreadsheet will be shared with attendees that includes hyperlinks and other information at all 1775 newspaper titles available on the site!
Go to: https://www.familyhistoryacademy.com.au/product/getting-the-most-out-of-www-fultonhistory-com/ to learn more and register! Spaces are limited!
Here is an overview of the count of newspaper titles on FultonHistory by US State: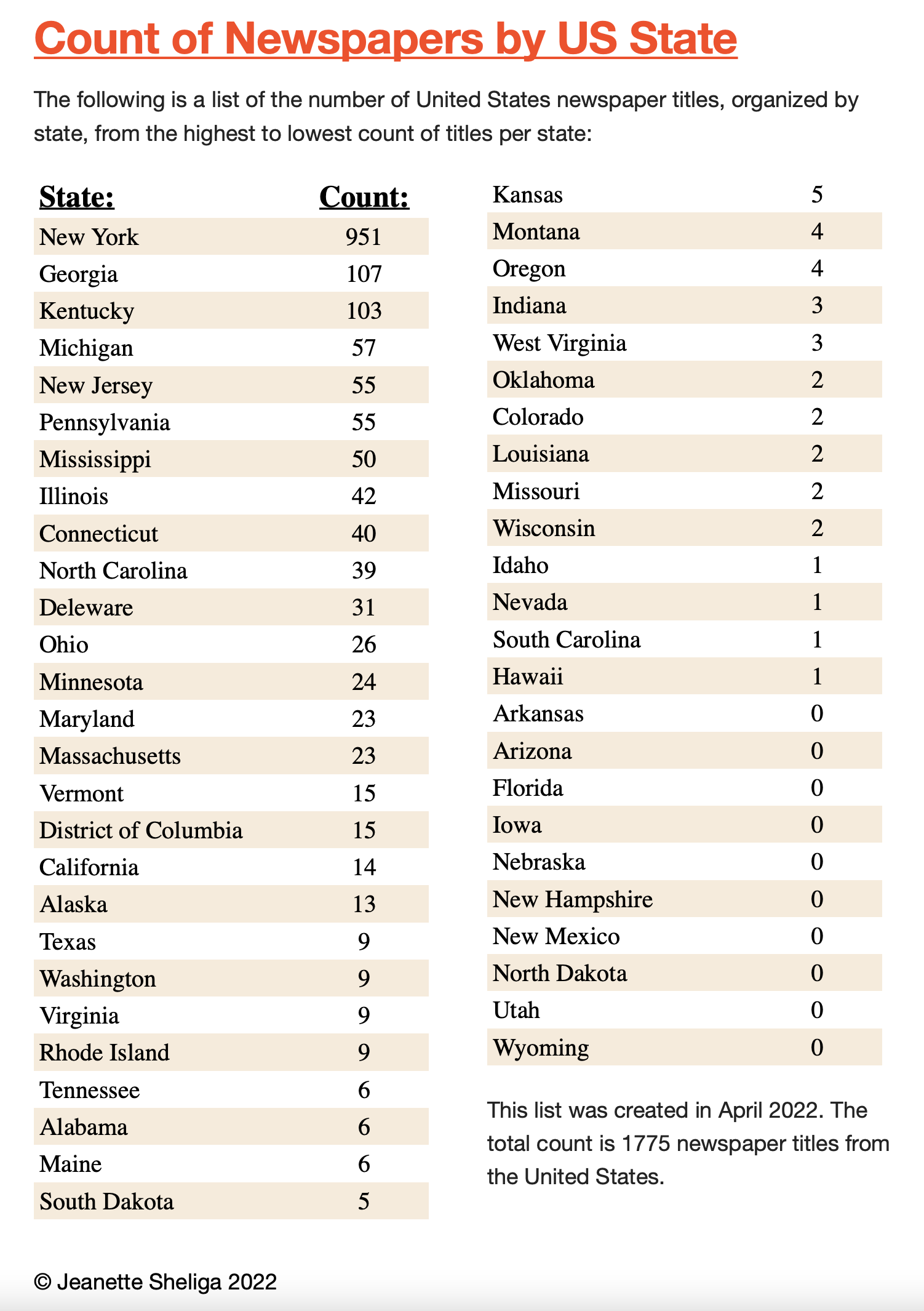 There are many different Search Options available on the Fulton website. Here are some explanations of the different choices and wildcards that can be used: