Jeanette has had the pleasure of lecturing in-person for many local libraries, societies, clubs, etc. since 2011.  Most of the time, the presentations are one-hour long but she has also conducted many different hands-on workshops and a multi-week course for adult education.  Due to Covid-19, Jeanette has been very active giving presentations via video conferencing software such as Zoom.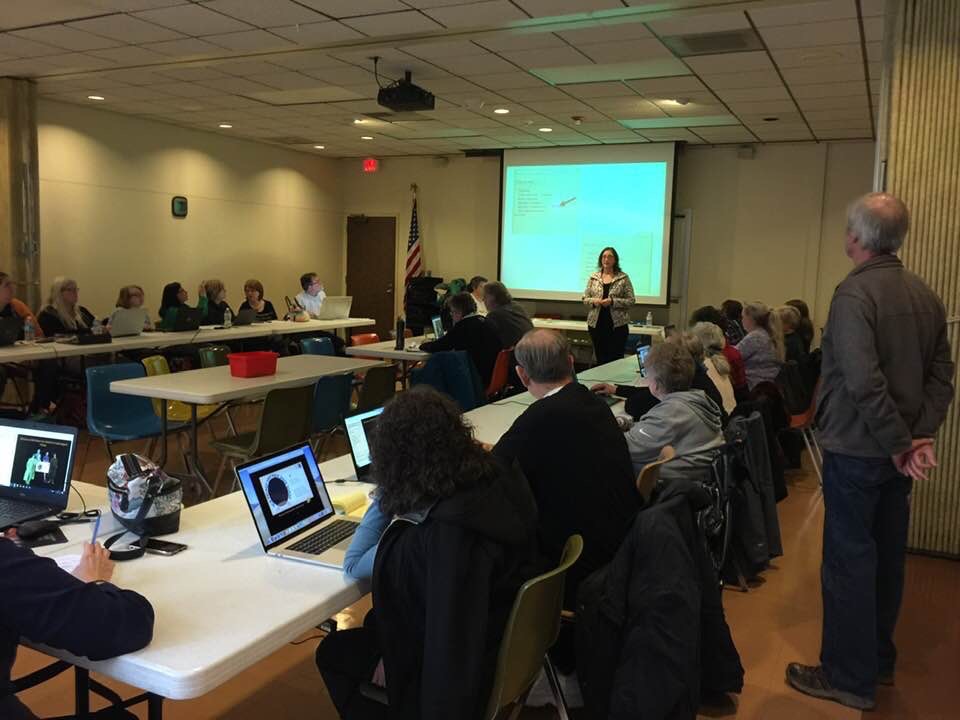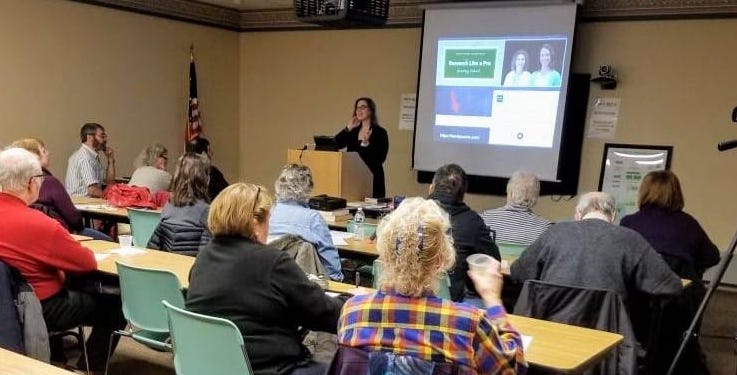 Having nearly all Societies giving their programs virtually has had some unforeseen positive results in that out-of-state members can participate in programs of various societies that they belong to and Programming Chairs have a wider-range of speakers to pick from.
If you would be interested in having Jeanette be a speaker for your society, library, and/or group, please check out the page on this website for her current presentation topics.  You can also check out the calendar for upcoming presentations.