The Buffalo History Museum has a wonderful library located within it: https://buffalohistory.org/library-collections/. One of their unique collections is their Obituary Index 1811-2001. The names within the Obituary Index are stored alphabetically in card catalog drawers. An example is shown here: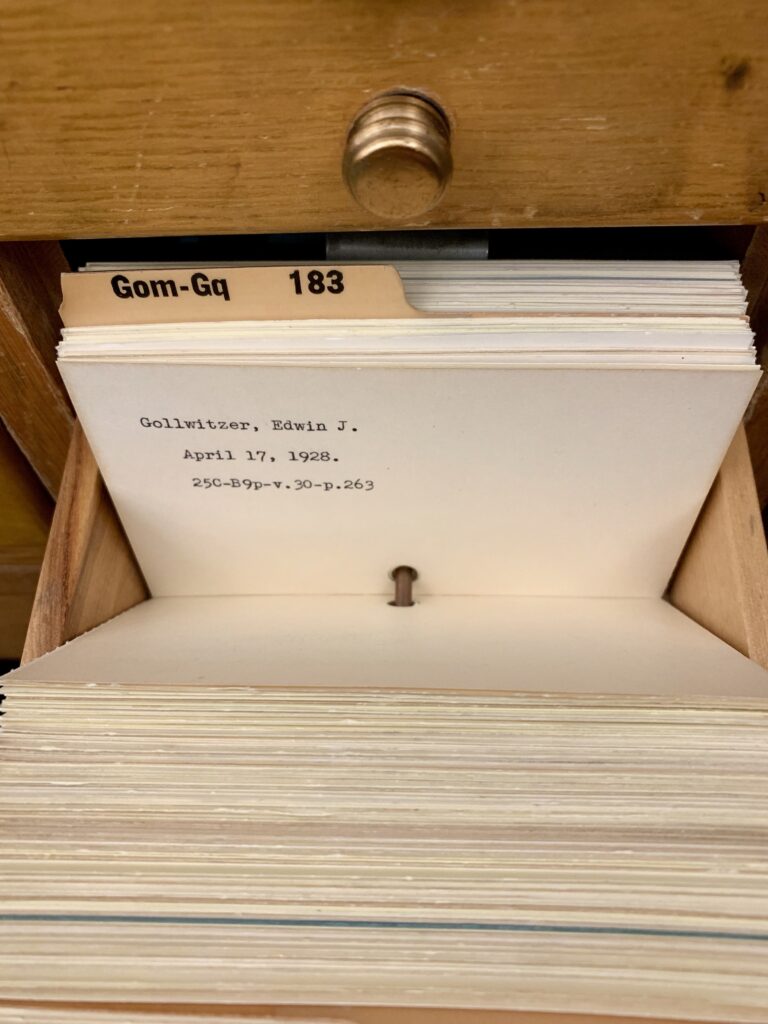 On top of the card catalog drawers there is a sign that includes a key to the abbreviations that you can find on the cards: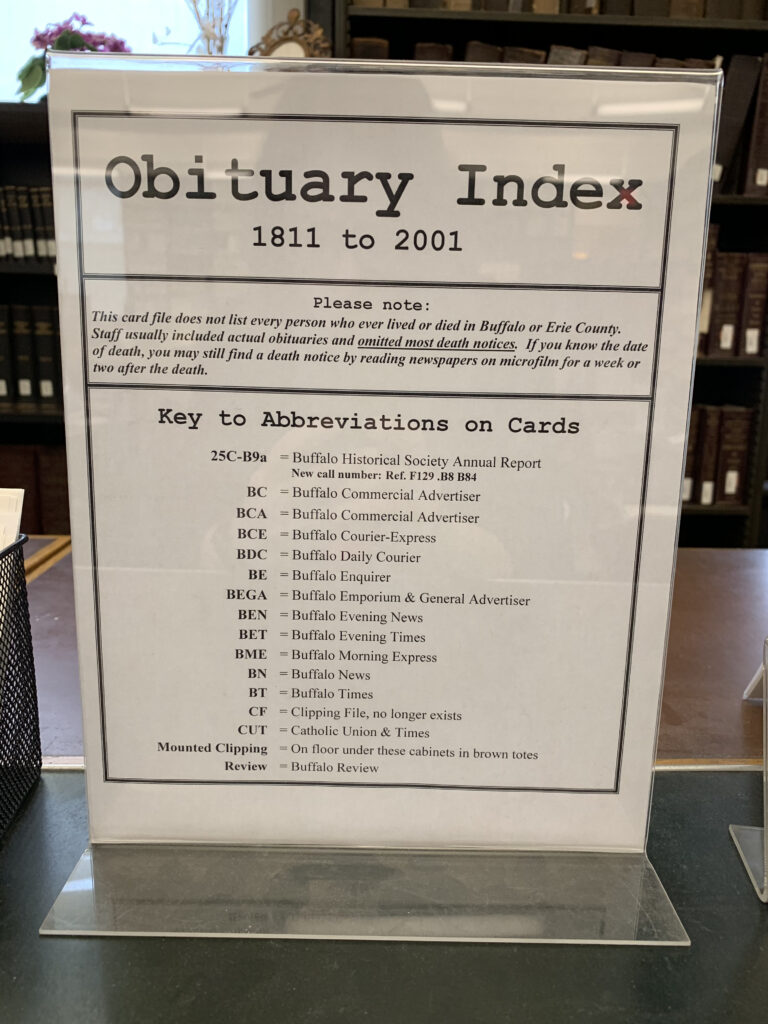 As you can see on the sign above, the Obituary Index was mostly created from multiple Buffalo newspapers in addition to the necrology found in the Buffalo Historical Society Annual Report books.
FamilySearch microfilmed the Obituary Index cards in 1985. The collection is called Card file of death records from news clippings, 1812-1985 and can be found here: https://www.familysearch.org/search/catalog/146676.
The images are locked and need to be viewed at a Family History Center or a FamilySearch Affiliate Library (such as the Niagara County Genealogical Society library). Enjoy!