This week I virtually took a GRIP course: Tools and Strategies for Tackling Tough Research Problems with Kimberly Powell, Angela Packer McGhie, Karen Stanbury, and Karen Jones.
The course was different than I expected. I was expecting the topics to build and scaffold on top of each other, but it was more like a grab-bag of different ideas for you to keep in your "bag of tricks" to apply to problems you are having. I appreciated that she gave us time to work on our problems and apply the techniques that she had shared.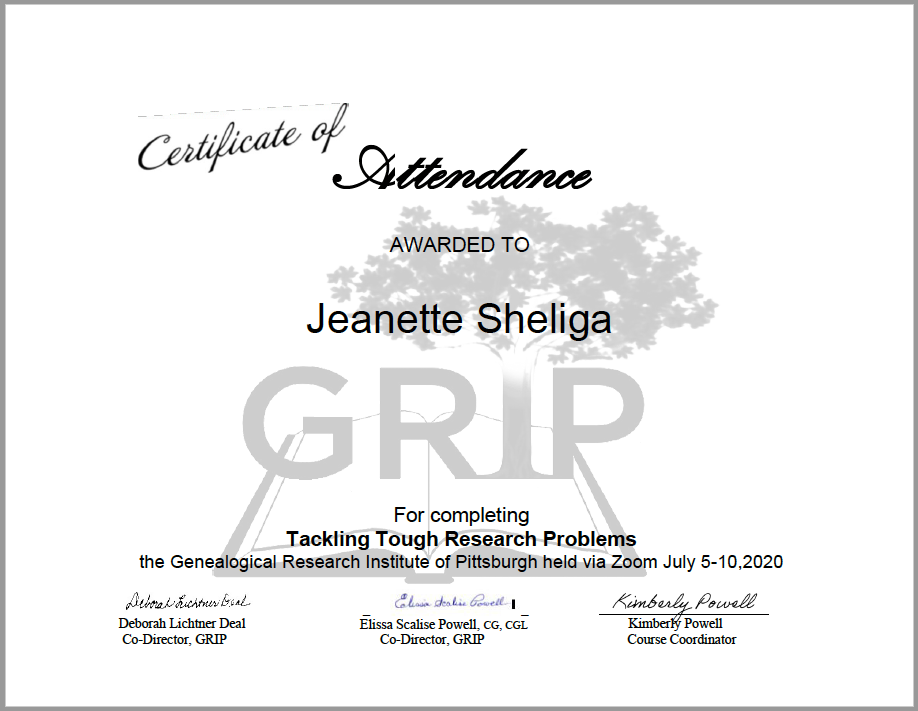 It was fun to learn and also network and make new genealogy friends.