This afternoon I had the pleasure of attending a National Society Descendants of American Farmers (NSDOAF) Zoom Meeting. This meeting was organized by Jan Johnpier who is the Librarian National and our New York Ambassador for Western & Central New York. The President National, Janisue Rigel, was also in attendance.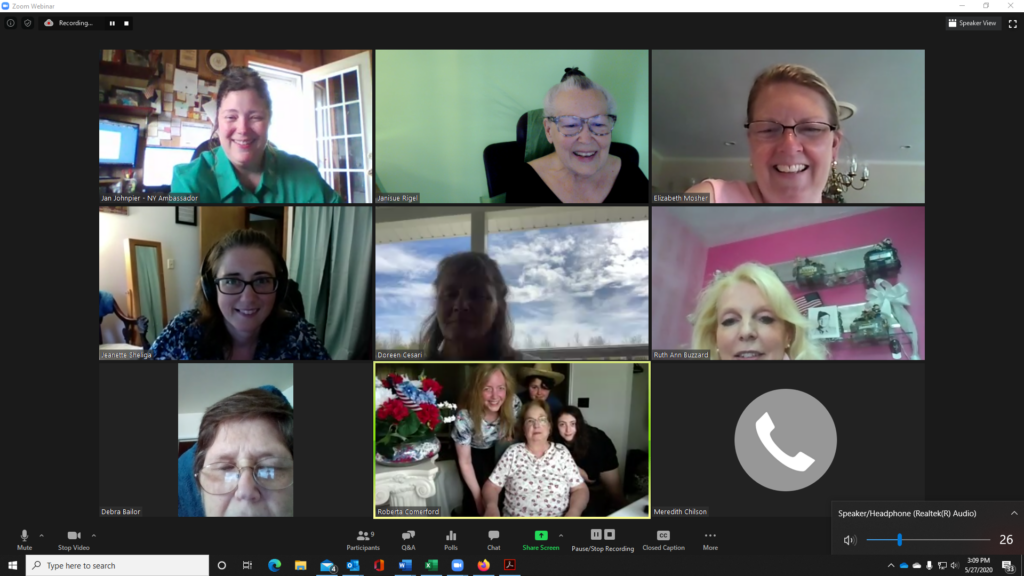 The meeting started with Jan talking about the Farmer Recognition Certificate Program and answered questions that had. I asked about the questions on the application form which asked how many years the person had been a farmer and how many generations there were. I explained that I had a farmer in mind but if I asked him those questions, that it might give the surprise away. Janisue answered that she understood and to take a guess when completing the application but to then mark along the side which answers were guesses so that they knew NOT to include that information on the certificate.
Jan said she sneakily asked some of the farmers that she honored with the certificate by just conversationally saying that she was curious. After thinking about it, I have an idea of someone on the inside that I could ask for their help to answer the questions.
Janisue said that each certificate costs the Society about $12.50-$15.00 each to print and mail out. She encourages members to try to submit their applications together so that it will save the Society some shipping costs when they mail them to you as they could mail them in a bunch rather than over time. She also said that the number of applications is unlimited however that each member should try to limit to 10-15 applications total.
Jan and Janisue then talked about the scholarship program which is the driving force of this organization. Janisue announced that they gave almost $20,000 in scholarships in the first year of the Society's existence! The scholarships are for higher education students majoring in an Agricultural field of study (which includes veterinary school) and they can reapply each year they are in school.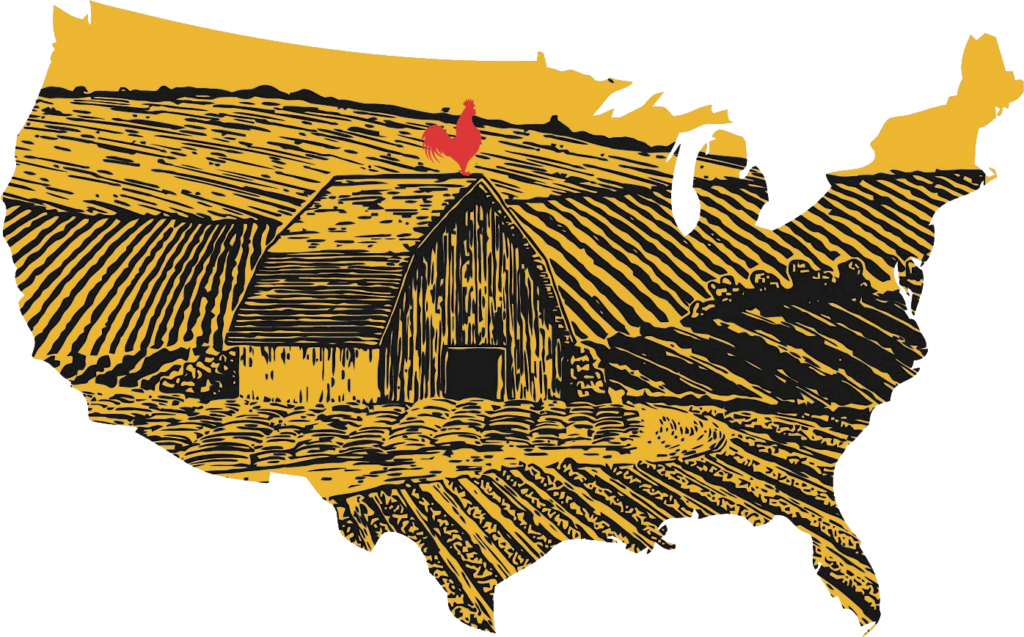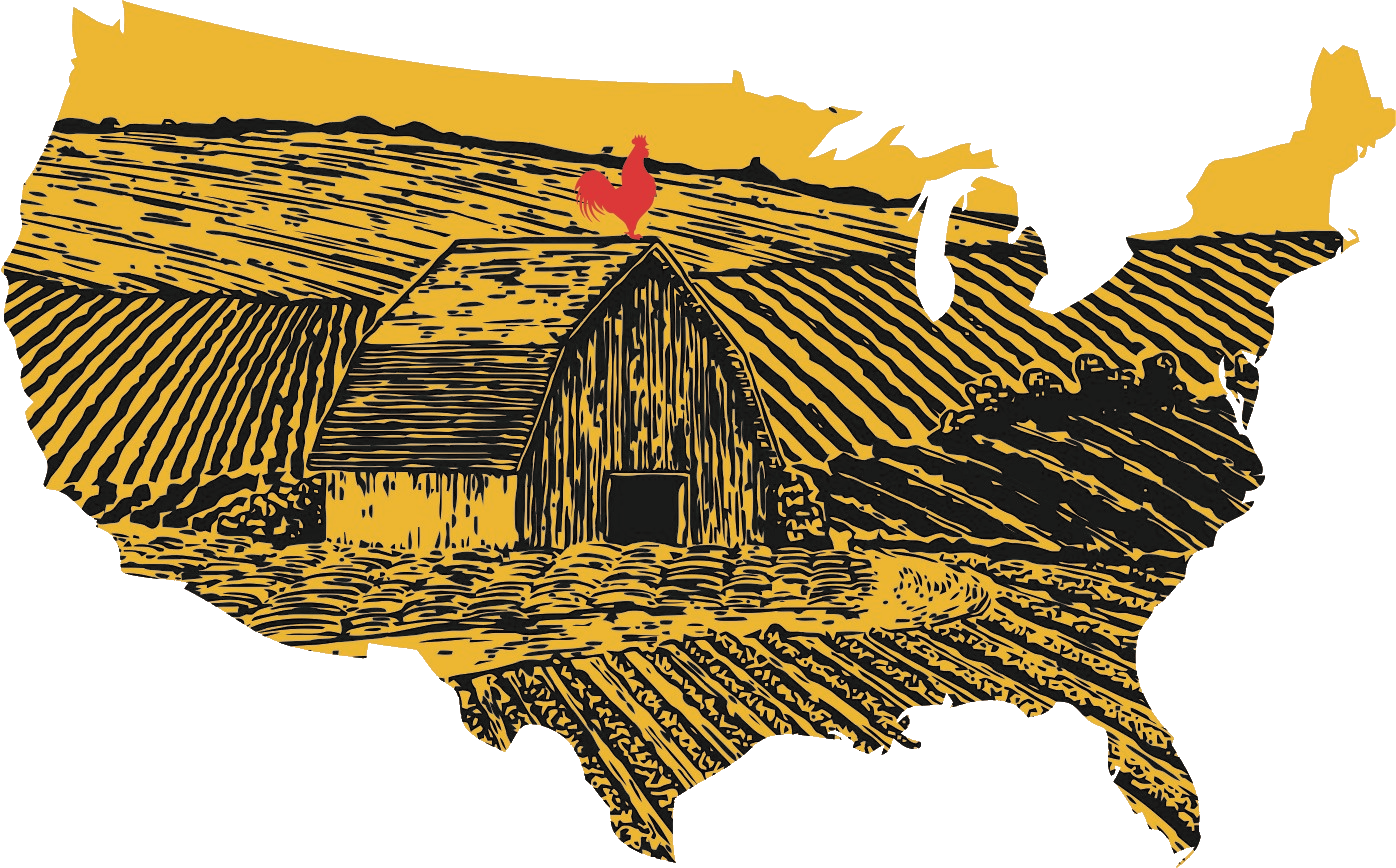 Janisue then talked a little about how the Society came to be and the structure of it. The Society has National Officers but then they also have National Directors, Ambassadors, and Chairmen. The Society has 1016 members as of today, though some of them are children members, so I don't think they count as Janisue said that the membership numbers haven't reached 1000 yet – they are close!
Jan talked about the Society's Memorial Medallion which you can purchase for $60 and then place it on the tombstone of the ancestor in which you applied under. They look nice though I wonder if they may damage a tombstone if someone later tried to remove it.
Janisue talked about how within the Society's By-Laws that 60% of the membership application fee goes directly to scholarships and that they hope to increase that number to 65% or 70% in the future. Side note, I should download the By-Laws and read them!
I got to ask Janisue about why they decided to make the decision about having a one-time application fee versus annual dues. She said that she and other board members have served on many different National Lineage Society Boards previously and learned that it is very taxing for the National Treasurer to go after members for annual dues every year. They didn't want to worry with that hassle as the National Treasurer was already extremely busy with all of the accounting there is to do without having to worry about dues.
Jan finished the meeting by showing us her insignia which included a new NY Apple Pin that is available for us to purchase. The money goes towards the scholarship fund and I plan on purchasing one.
I enjoyed the Zoom very much and that it was informal in that those of us in attendance could ask questions. I left feeling more connected to the group and inspired to complete the Farmer Recognition Application.