June was a memorable month in good ways and bad. My grandpa Ed was quickly declining after falling and breaking his hip. He had, for years, voiced that he wasn't sure why he was still here and had been a DNR (Do Not Resuscitate) for a very long time.
My dad reached out to his brothers and they came into town to say goodbye: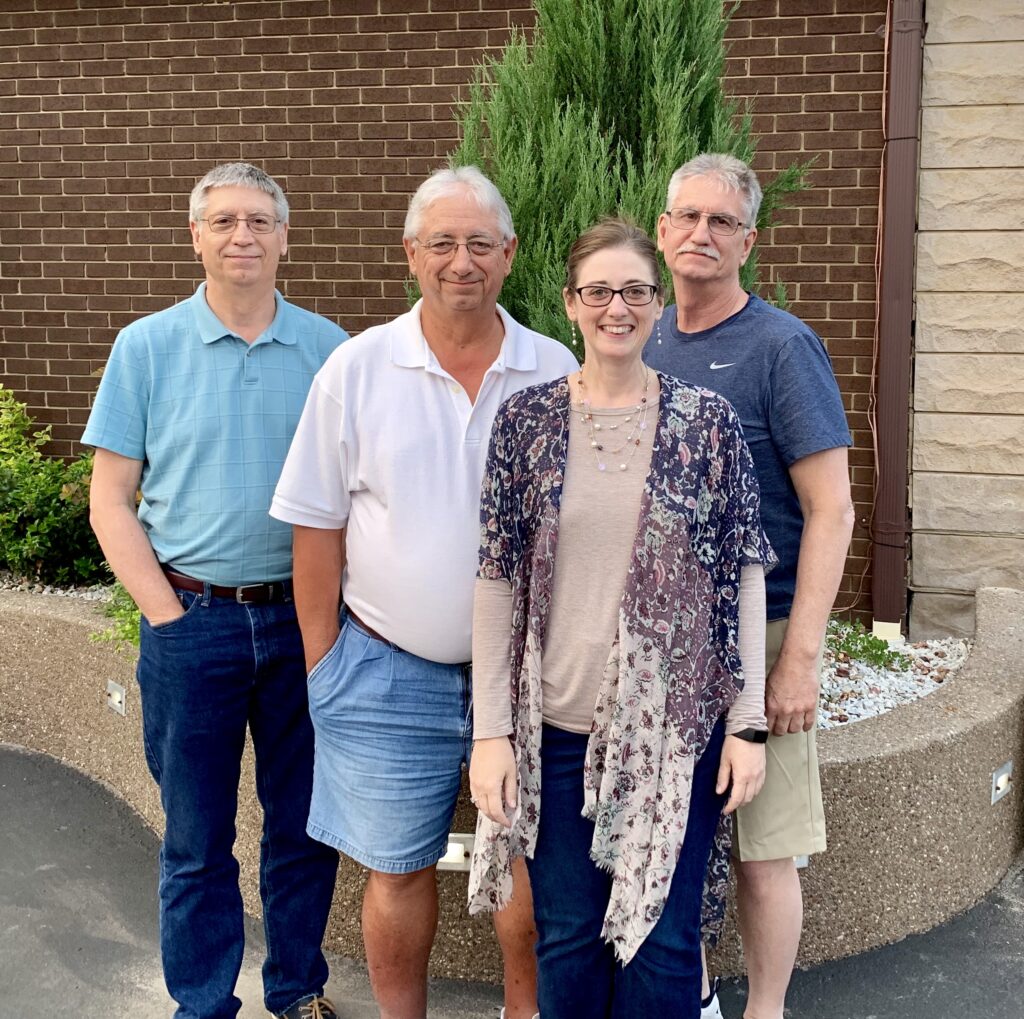 I think one reason why I haven't blogged in over a month is that writing about losing my grandpa is another form of closure and I don't want to let go. My grandpa passed away peacefully in his sleep the morning of Friday, June 7th, 2019.
The last time I saw him was the Monday night before his passing. He was comfortable and happy laying in his bed. He asked where my dad was and then he asked where I was. He didn't have his glasses on, so I said that it was me. He leaned forward, recognized me, and then said "Oh, hi!" He held my hand during our visit and when I asked if I could kiss him on the cheek to say goodbye, he said "Of course." and turned to give me his cheek.
Helping to plan his funeral was a new experience for me. As a genealogist (and probably a lot of nervous energy), I was particularly concerned with the details that would be posted is his obituary and death certificate. I wanted to be certain the records that represented and honored my grandfather would be accurate for the generations to come.
The funeral home sent me a draft of the obituary. I'm not sure where or who they received their information from, but there were many mistakes, typos, and inaccuracies. I spent hours and eventually called in my mom for help. Between the two of us, we finally revised the obituary to the final product and I was pleased with the result.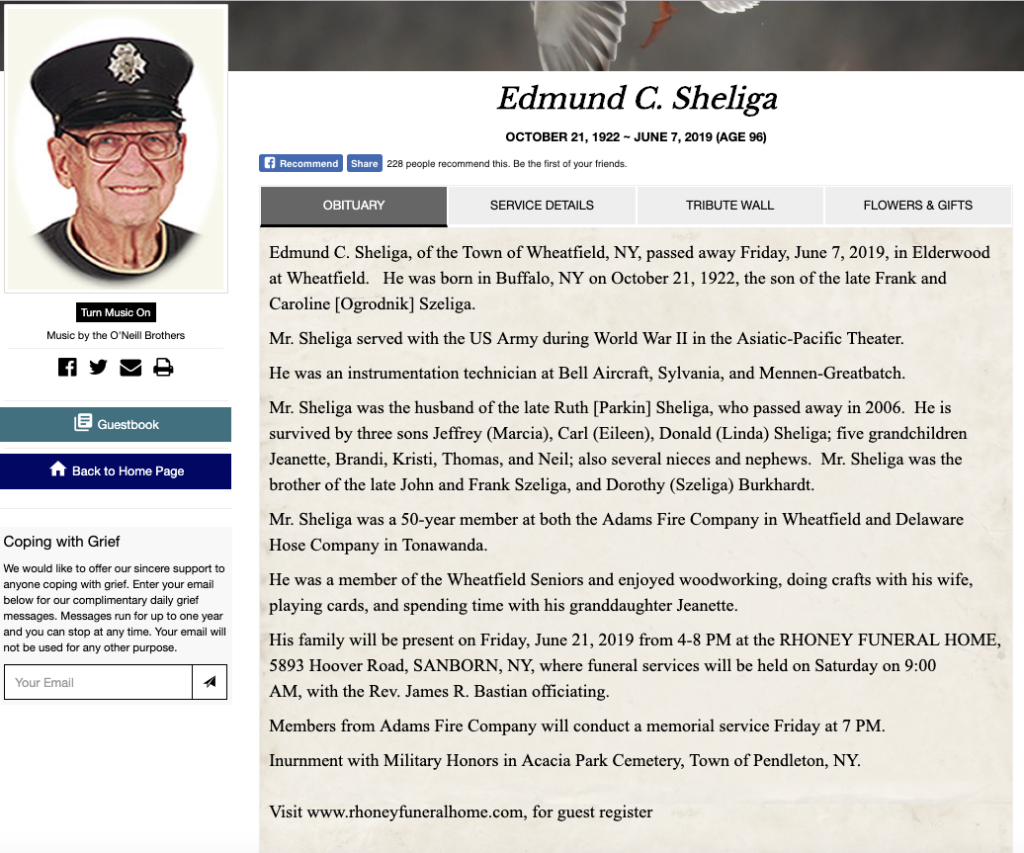 One of the details that I debated over (concerning the obituary and death certificate) was how to spell grandpa's parent's names. The original draft from the funeral home listed the names in the Polish version: Franciszek Szeliga and Karolina Ogrodnik. That was how their names were spelled at birth and on their marriage certificate, but it's not the names that they went by in America as they had gone by Frank and Caroline.
I ended up going with the names they used in America. It matched how Caroline's headstone was spelled which I assumed that my grandfather picked out back when she passed away in 1968. I'm not sure if what I did was genealogically correct, but it felt right.
Everything went well with my grandpa's service. I gave a eulogy that I will type up and save to his memories and gallery on FamilySearch and Ancestry. That way, I will always have it when I want to look back and remember.
I loved my grandpa very much. We had a special relationship and I was so fortunate to have him in my life for 41 years.