I lived in Elmira, NY for seven years from 1999-2006. It was during that time that I took the Introduction to Genealogy online class in 2002 through the Adult Education program and learned how to research my family tree. I was so fortunate to be living in an area with a library that had a large genealogy collection and also in an area where my ancestor's lived. My ancestors lived in Elmira and in Tioga County, PA which is the county south of Chemung where Elmira is located.
I spent many hours in the Steele Memorial Library in Elmira, looking up my ancestors in the books and microfilm. I remember being in the Library and so excited when I found my first ancestor on a census index using Soundex! What a change there has been with technology and digitizing collections since then.
There were many books in the Library that contained my Tioga County ancestors in them all by the same author: Rhoda E. Ladd. Examples of her Tioga County books were transcriptions of births, marriages, and deaths in newspapers, census and cemetery transcriptions, and Revolutionary War Soldiers buried in the County.
I had made copies of some of the pages of these books, but as I was a beginner genealogist, I didn't always make note of which book that I copied the page out of. Now that I know better and would like to use some of these books to help prove my lineage for application into different organizations, I needed to go back and look through them again.
So Chris and I headed down to Elmira for a one-night stay. It was so fun to catch up with friends, drive around my old neighborhood, and make glass at the Corning Museum of Glass. Part of the visit was also an afternoon at the Steele Memorial Library.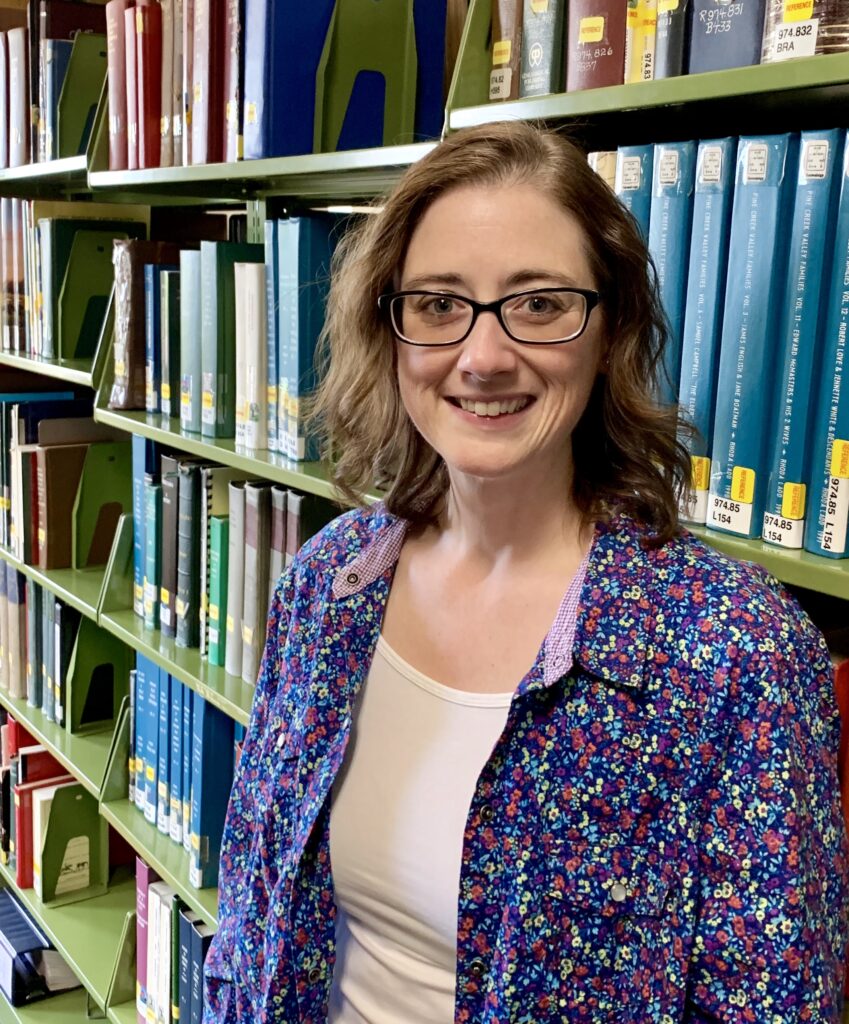 I could've spent many more hours there, but our time was limited and Chris was being a good sport about all of it. I looked through the indexes many of the thirty volumes of Tioga County books that Rhoda E. Ladd wrote and made copies, being sure to copy the title page.
I would like to go back again when I'm not rushed and really read these books rather than just surname searching in the index. I checked the Family History Library's catalog and they own the books but they haven't been digitized yet. Maybe I will go back sometime this summer!