For week 18 of 52 Ancestors in 52 Weeks the theme was "Where There's a Will." I think the first Will I found in my genealogy research was for my 4th great-grandfather Peter Whittaker (or sometimes Whitteker). Very early on when I started my genealogy research in 2002, I connected online with other Whittaker family trees on RootsWeb.
Through those online trees, I may a cousin connection with Dawn Proctor (a Whittaker descendant). She shared with me the following photo of Peter Whittaker: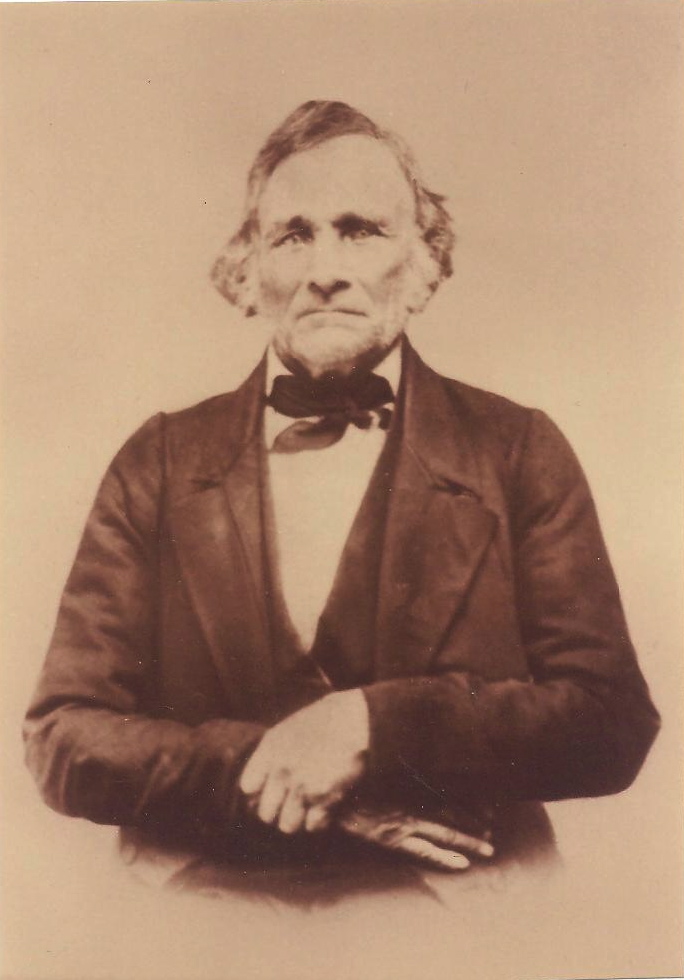 I remember years later (when I lived on Nash Rd.) going to look Dawn up as she used to keep a family website to find that it was gone. I did some researching and learned that Dawn had passed away. 🙁
Back to 2002, the local library in Elmira, NY, where I lived at the time, had a large genealogy library for the area and many Rhoda E. Ladd books which included one titled: Tioga County, Pennsylvania Records, Wills & Admin. 1804-1880. Within that book on page 151 was an abstraction of Peter Whitaker's [sic] Will: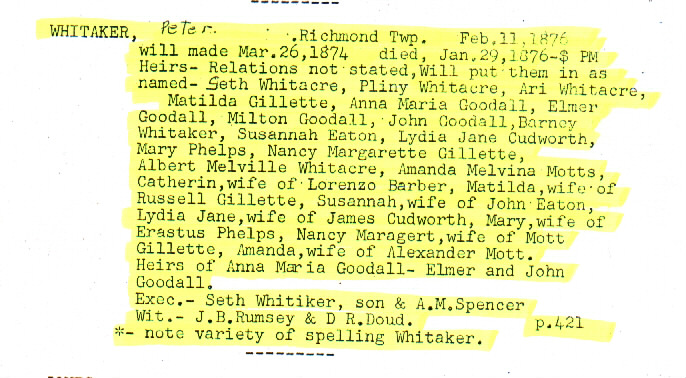 The jpeg for the above image was, literally, created by me on 20 May 2002! That's how early on I found this record on my genealogy journey!
Years later, as I grew as a genealogist, I took a trip down to the Tioga County, PA Court house and made a copy of the Will: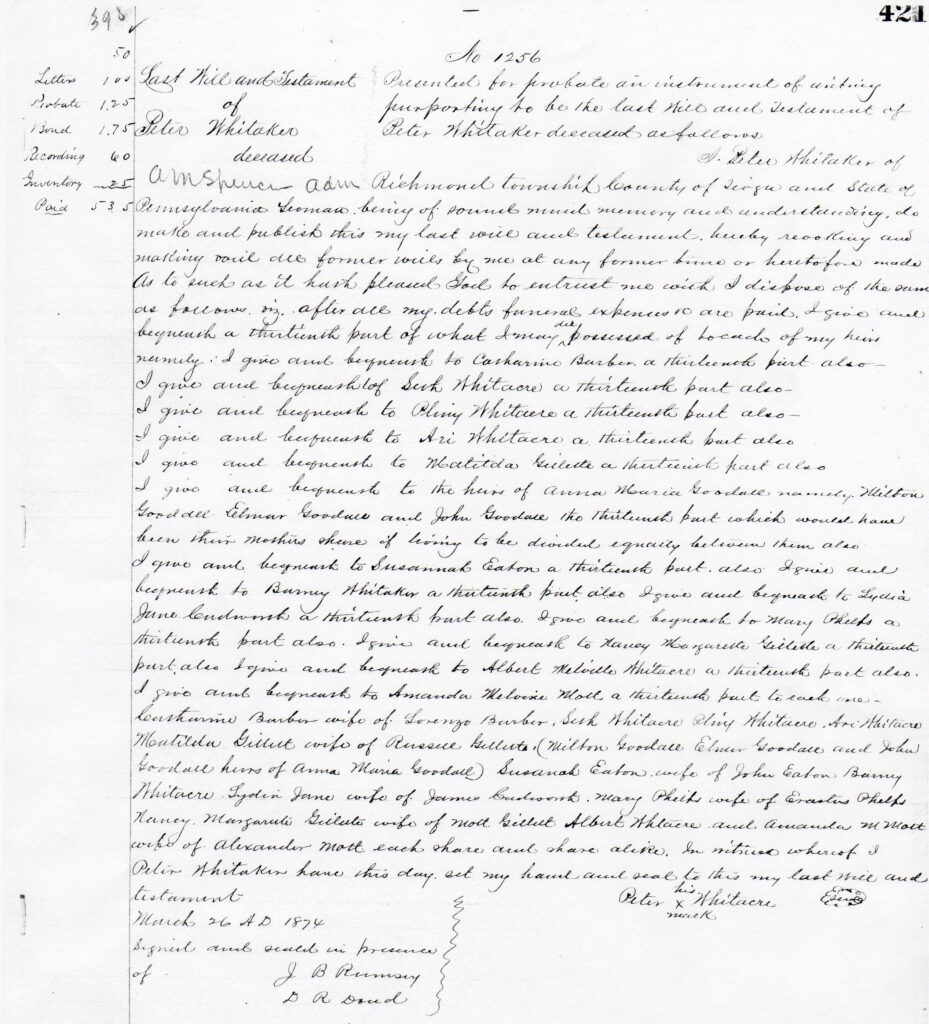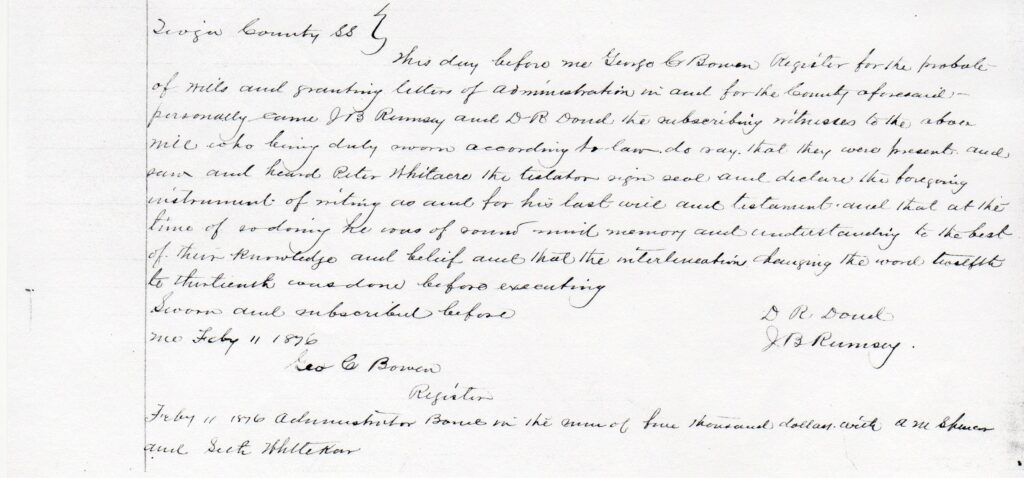 Those images were scanned onto my computer 15 Jul 2011.
And here I am 9 years later and I'm not sure that I've ever really processed the Will. Have I transcribed it? Have I compared those listed to those I have in my tree and tagged them in the document? Have I uploaded the Will to FamilySearch (I know I've uploaded it to Ancestry)? Have I created a source citation for the document?
Nope. I've been a good document gatherer over the years for sure, but I'm glad that I am growing and am now learning how to analyze documents. I will bring this document towards the front of the ever-long to-do list and work on processing it the right way.