For week 3 of 52 Ancestors in 52 Weeks the theme is "Long Line." When I read that prompt I had a few thoughts. I thought that I could write about our Mayflower or DAR lineage lines, but I really kept coming back to this: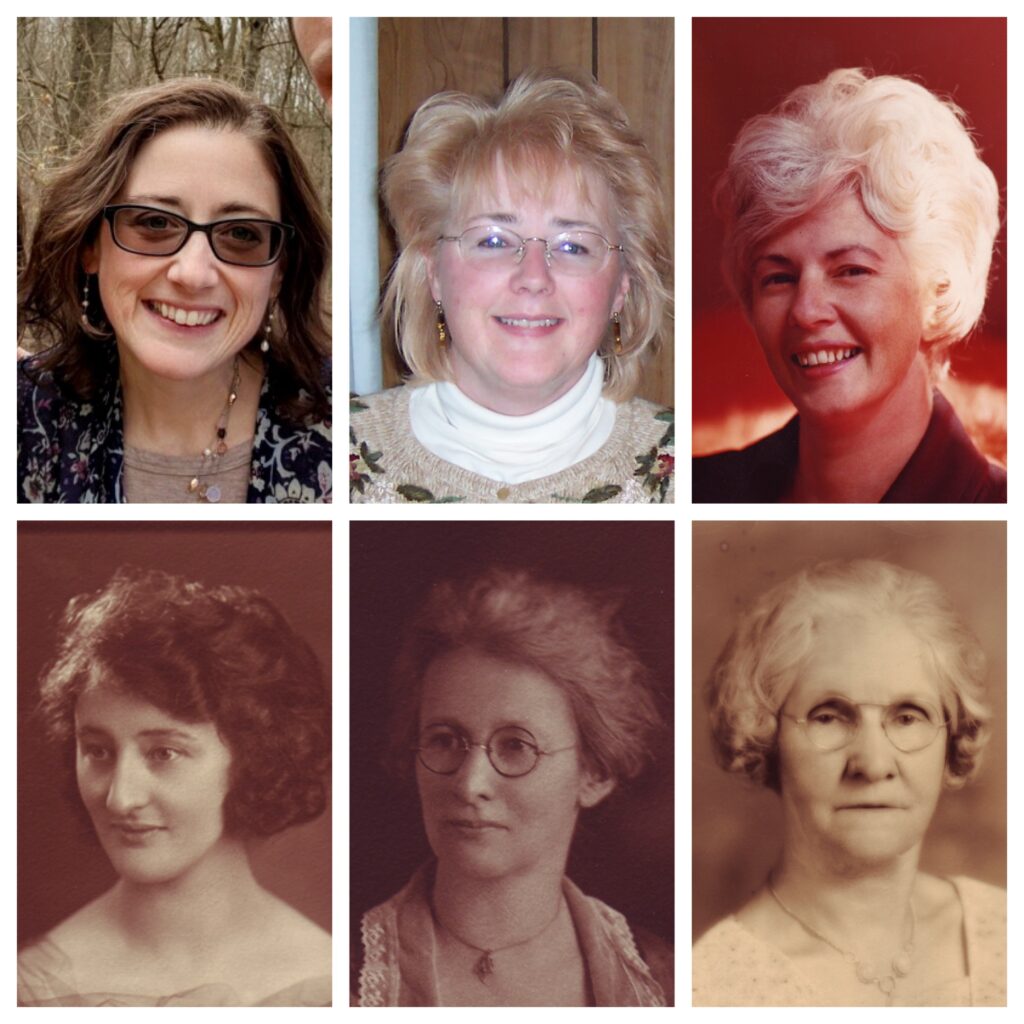 This past Mother's Day, a trend was going around Facebook to create a photo collage of the women in your family. Pictured above starts with myself (Jeanette), my mom Jan, my grandma Carol, my great-grandmother Inez, my 2x great-grandmother Ella, and finally my 3x great-grandmother Ida.
The line of women will end with me, but I made one for my Aunt Linda's side of the family where the generations are still going: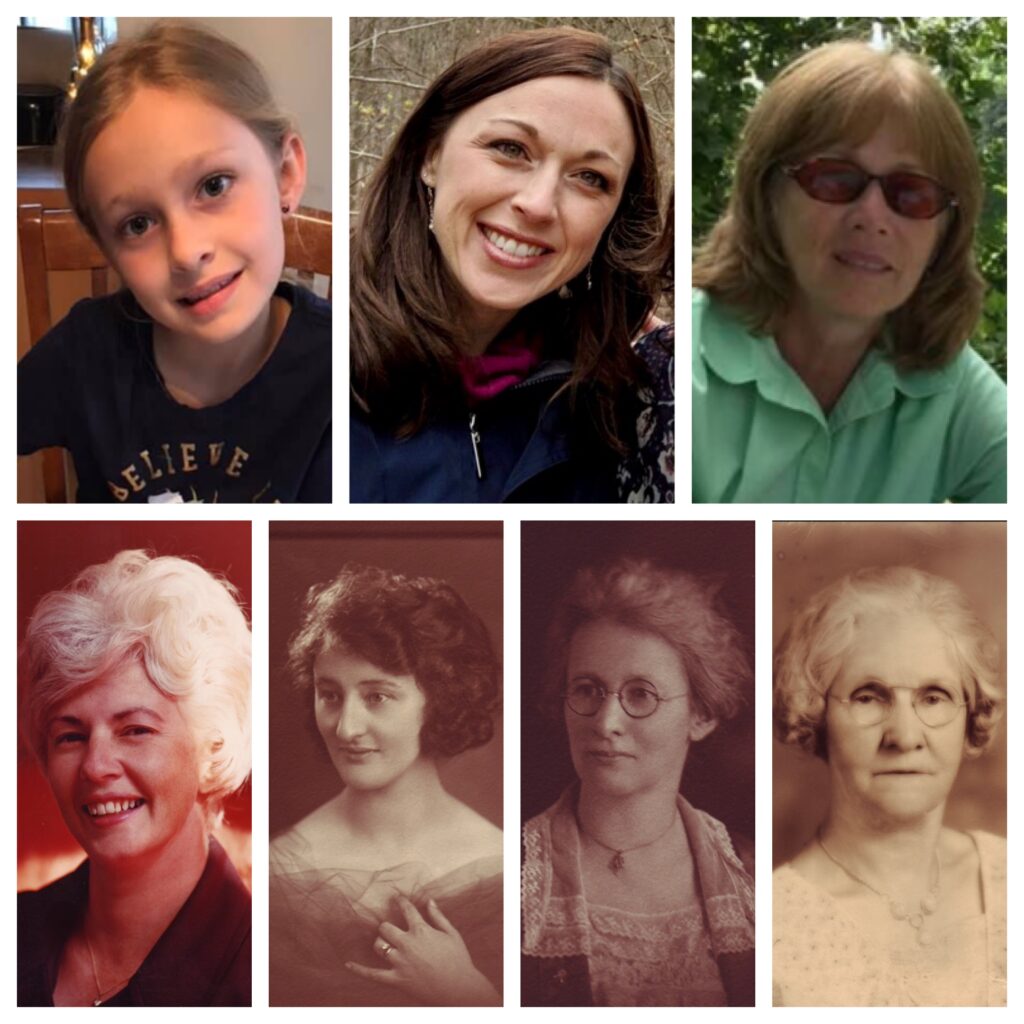 Pictured above in this photo are Leah, Erin, Linda, Carol, Inez, Ella, and Ida. A long line, indeed!