For week 4 of 52 Ancestors in 52 Weeks the theme was "Close to Home." I wish I would've looked ahead to see this topic and saved my Whittaker post from last week (http://jeanettesgenealogy.com/they-were-so-much-closer-than-i-thought/) to use for this! Instead I was scrolling through the other posts for Week 4 for inspiration and someone had posted that they found an ancestor lived near where they did.
It got me thinking about how when I started learning how to research my family tree in 2002 that I was living in Elmira at the time. I was so fortunate to have had ancestors that lived in that area and a wonderful library that I could begin my research at.
I would spend hours at Joyce Tice's website: https://www.joycetice.com/jmtindex.htm which focused on Chemung County, NY, and Bradford and Tioga Counties, PA. I would also spend hours at the Steele Memorial Library and use all of the Rhoda English Ladd books that I could find. I thought I taken a picture of them alone, but here is one where I'm standing in front of them: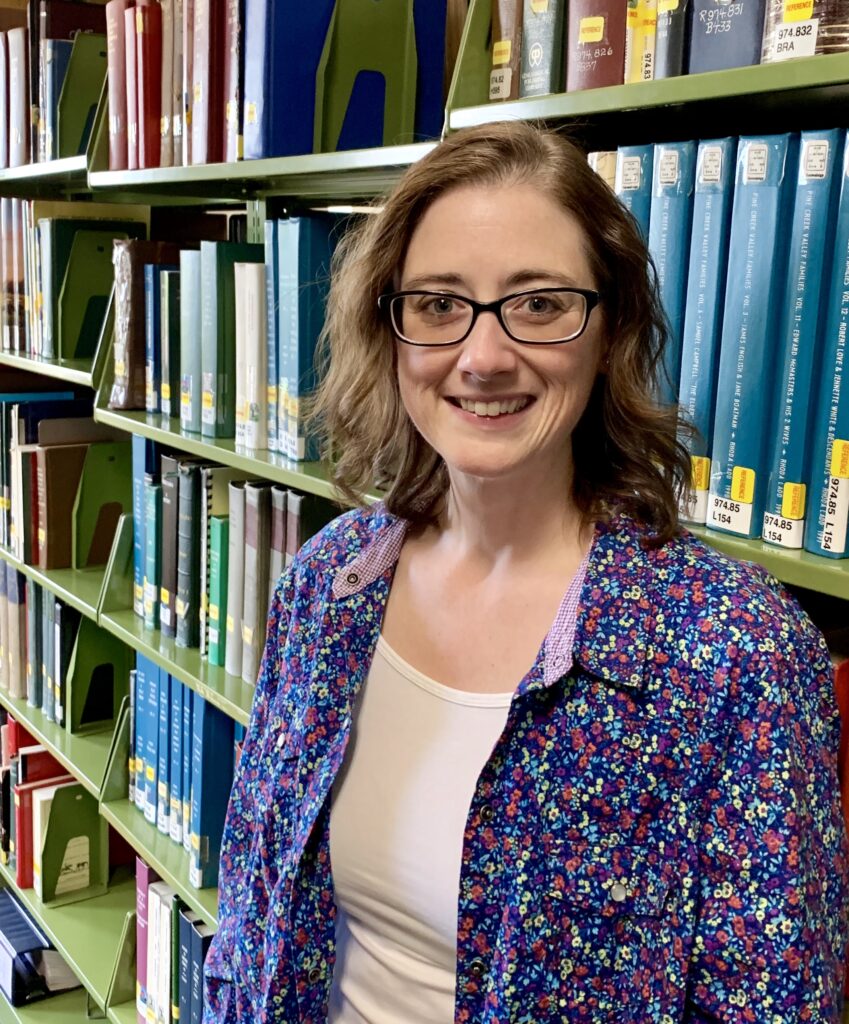 So my "close to home" story had me reminiscing about the time in my life where I lived close to the homes of my ancestors when I was in Elmira and they lived in Elmira, Elmira Heights, Horseheads, NY and also all over Tioga County, PA.