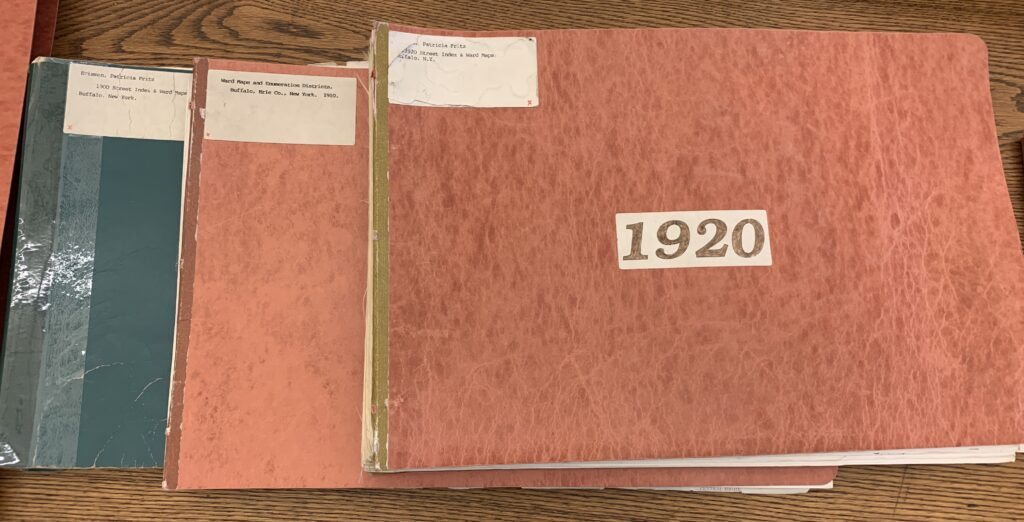 In a visit to the Grosvenor Room at the Buffalo Public Library, I came across these books on the map table. I looked in the 1920 book and the information sheet says that they were made form the Census records and that the book contains:
Alphabetical Index of the streets of Buffalo and their location in each ward
Alphabetical Index of the Churches and Synagogues of Buffalo, their location and denomination (as they were named & located in 1920)
Wards of Buffalo including street names, churches, and surrounding wards
The beginning of the book contains a list of abbreviations and a street index.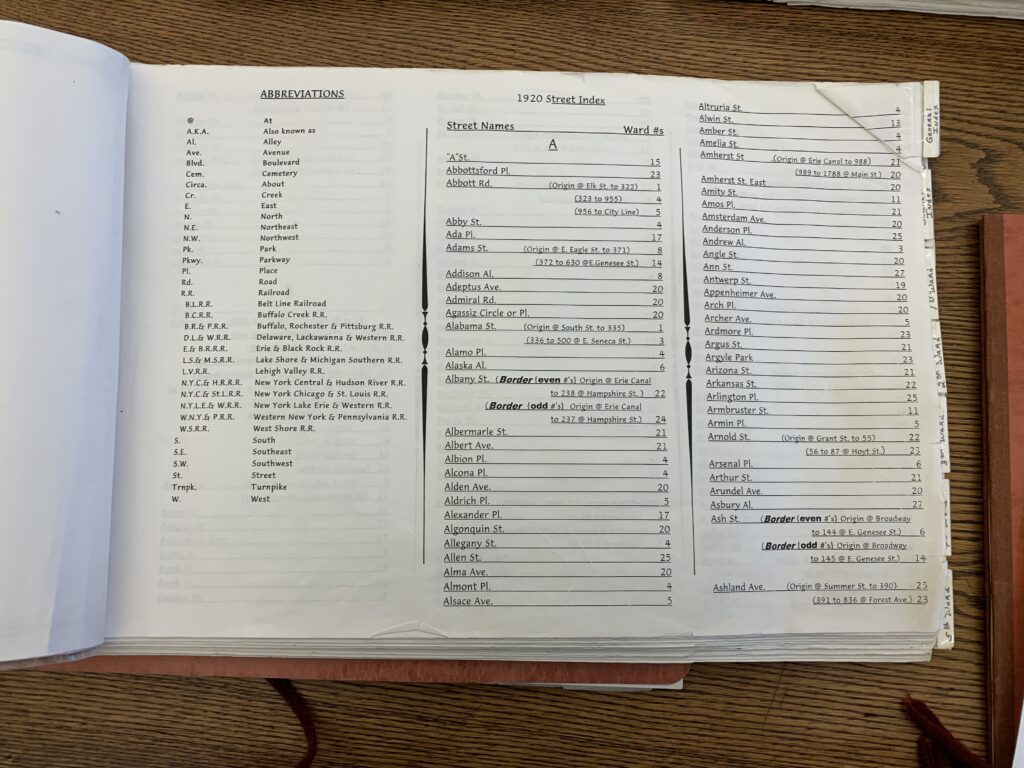 The author, Patricia Fritz Erisman, did a wonderful job with this book. Here is a picture of the 9th Ward: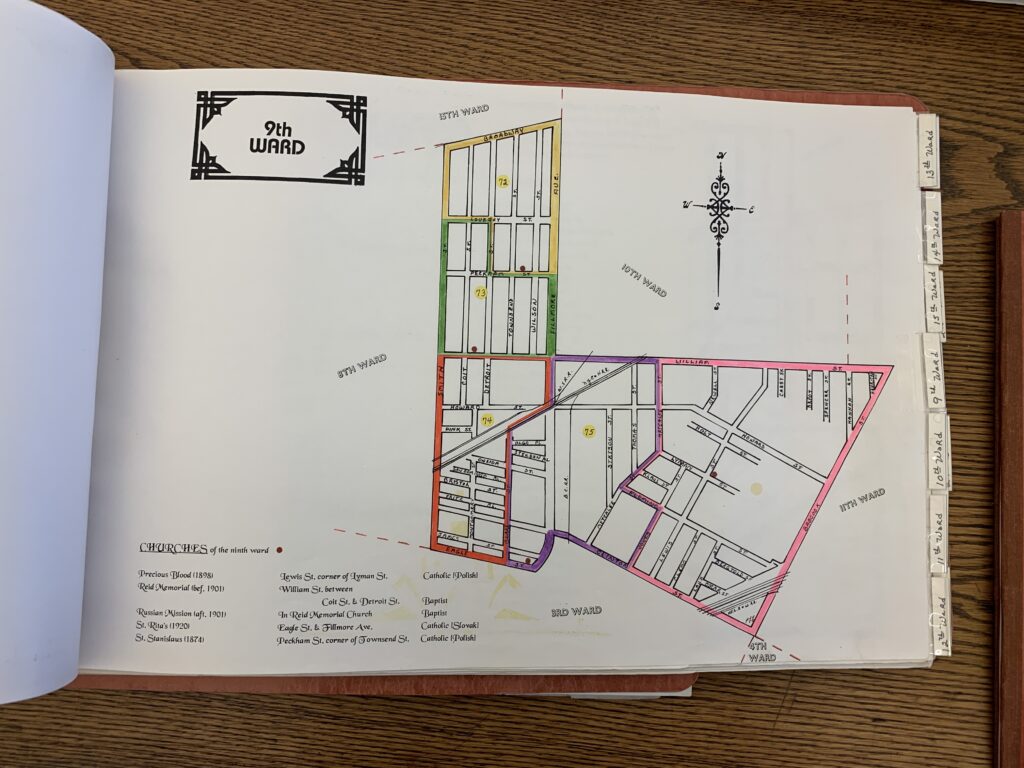 I love the colors and yellow dot stickers showing the different Enumeration Districts. Having the close up detail of the street names is much nicer than using a large map. My favorite feature are the red dots that were drawn in to show where the churches were.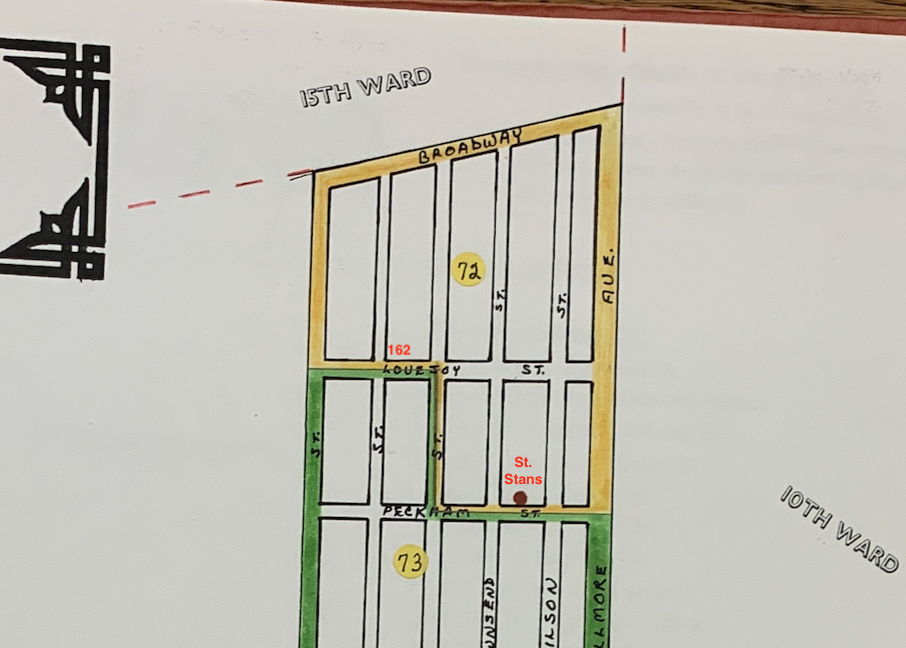 My Szeliga family lived at 162 Lovejoy St. (I indicated in red text) and you can see how close they were to St. Stanislaus Church. Knowing this, I would like to look to see if St. Stanislaus records have been digitized. I should also create a church timeline for the Szeliga family as they seem to have created records in other churches as well.
I will have to go back and look at these Ward Books again and see if there is one for 1930 as well. A great resource!