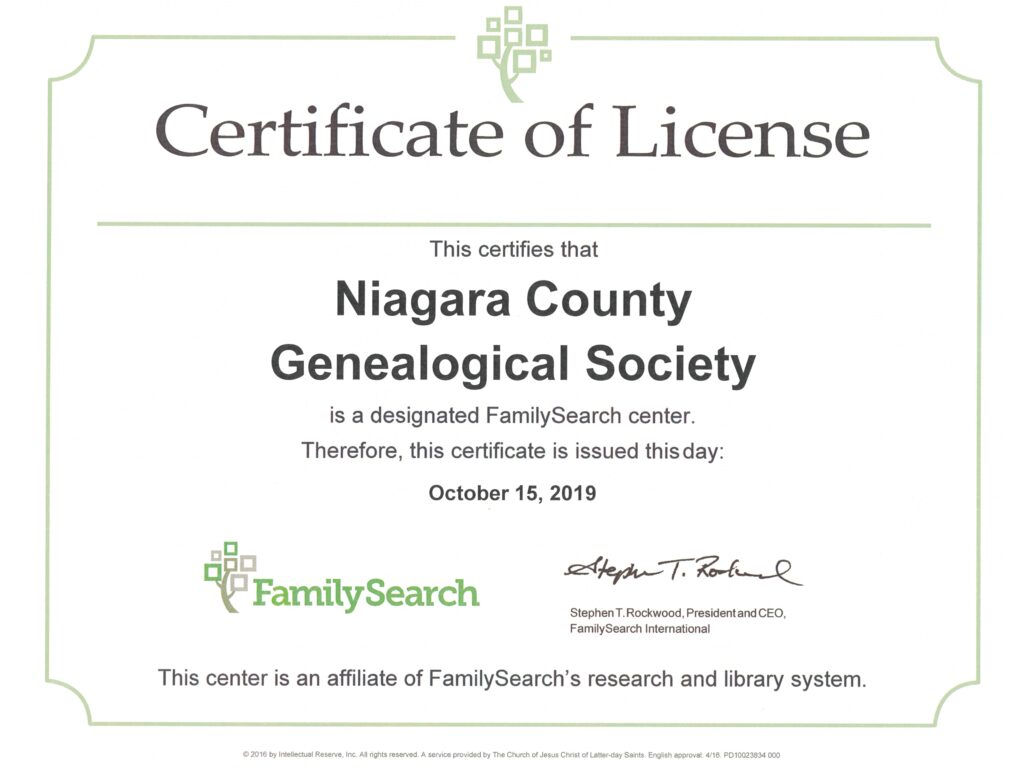 For years, one of the dreams that I had for our NCGS Library is to become a Library Affiliate of FamilySearch. I remember being jealous of the Lewiston Library years ago when they became an affiliate.
While at the FGS Conference this past summer I spent a lot of time in the FamilySearch booth in the Vendor Hall. I got to talking to some of the representatives there about the process for becoming an Affiliate Library. They explained that it wasn't that difficult of an application process and they took my information.
A few weeks later I received an e mail and the process began! I shared the agreement with the NCGS board and they approved. I completed the agreement and sent it in. Not too long afterwards, we were approved!!
I'm proud of this accomplishment and helping to bring a second Affiliate Library to Niagara County as there are no Family History Centers in the county – the closest ones are in Erie County.