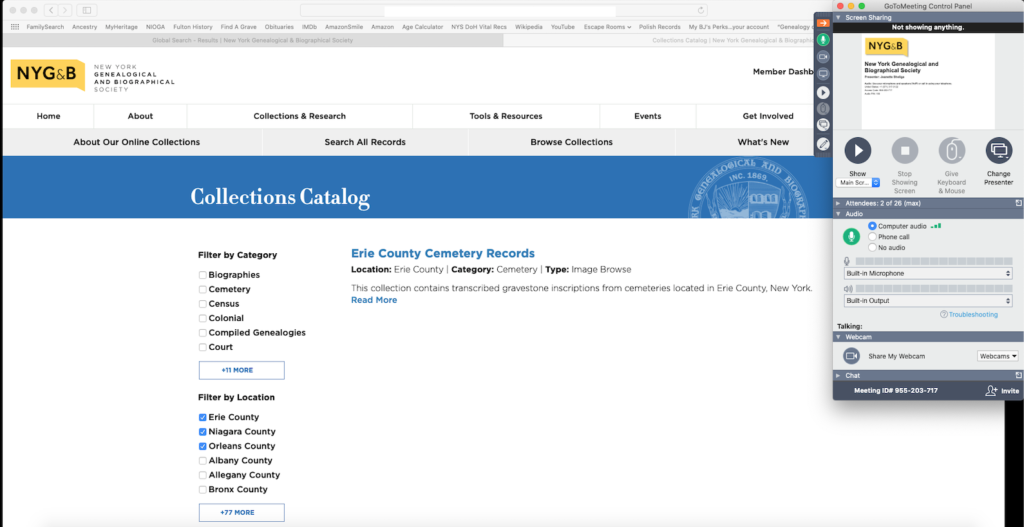 On Monday, November 25th, I had the pleasure of being a beta tester for New York Genealogical & Biographical Society (NYG&B). They are working on hosting their record collections on their website rather than at FindMyPast.
When I was in Syracuse for the NYG&B/CNYGS genealogy seminar day in October, Josh Taylor during one of his lectures invited the audience to volunteer to test the new platform. You can volunteer, too, by sending an e mail to webmaster@nygbs.org.
I enjoyed going through the beta testing tasks. We used the GoTo Webinar app so that they could see my screen as I tried to complete the tasks. The app also allowed us to speak to each other through my computer microphone.
I felt the look of the record collection was very clean and I look forward to when NYG&B launch their final product for their membership to use!