Greenwood Cemetery is located on Park St. in Wilson, NY. The cemetery does not have a website that I can find however the Wilson Town Clerk/Registrar of Vital Statistics website does state that the cemetery is owned and maintained by the Town and lists the Funeral Home in which you can contact if interested in a plot: https://www.wilsonnewyork.com/2156/Town-Clerk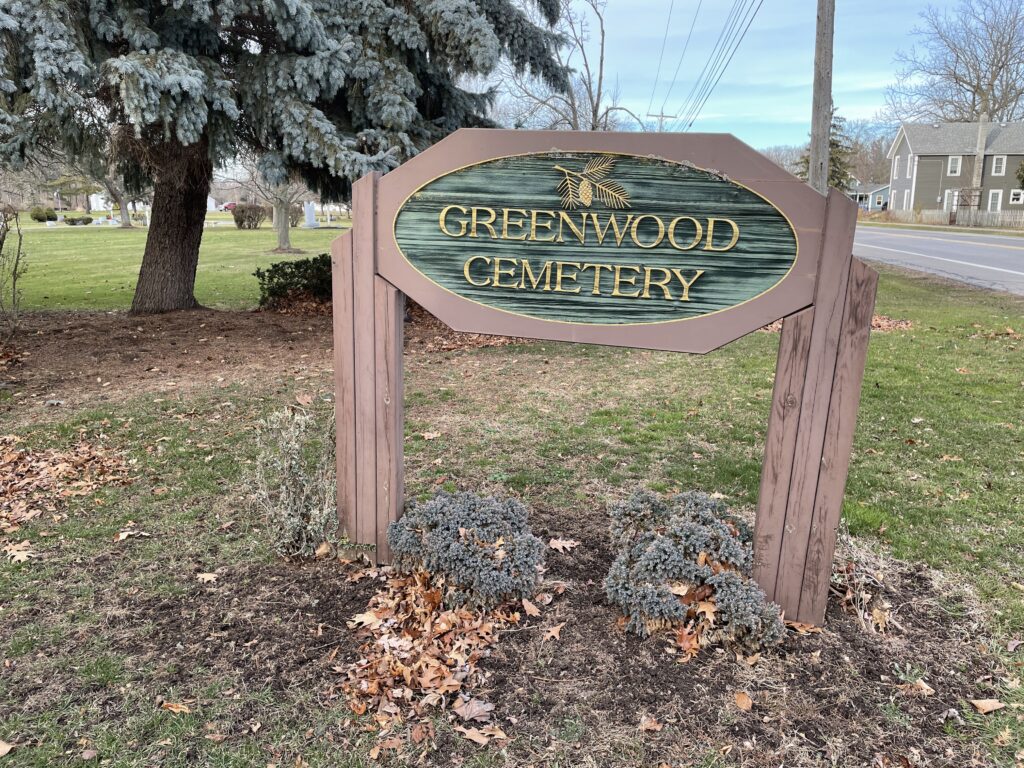 The Niagara County Genealogical Society's (NCGS) Library has two books for Greenwood. The first is a binder that contains burial permits. It appears that the cause of death was cut off of each page to protect the privacy of those buried.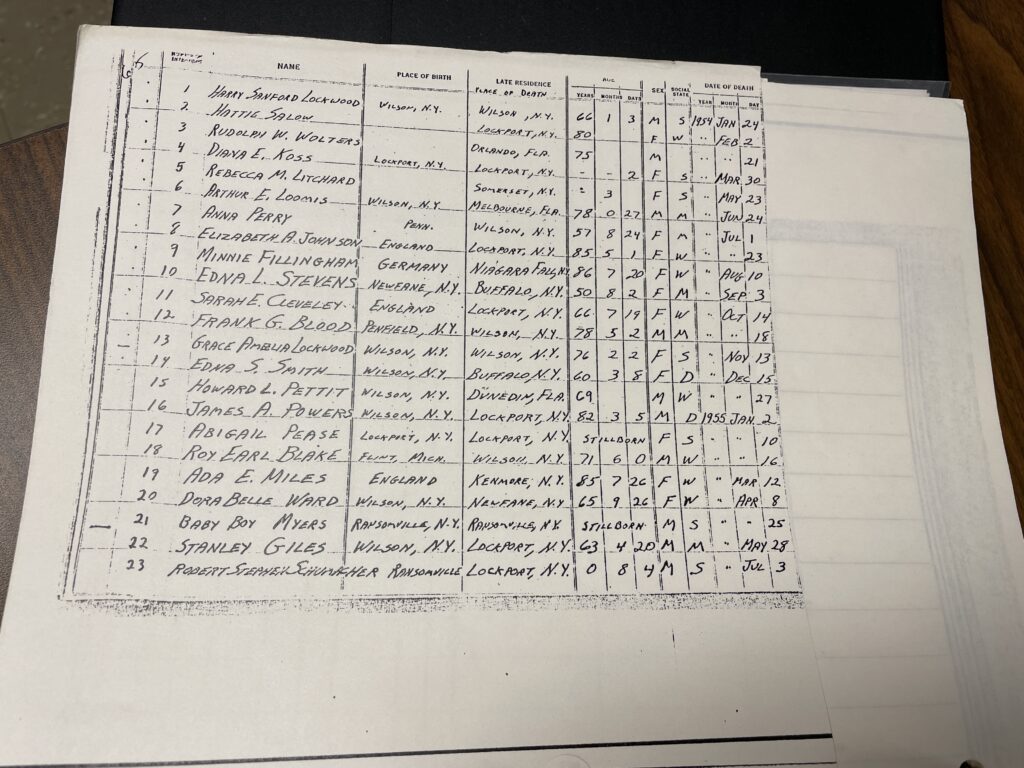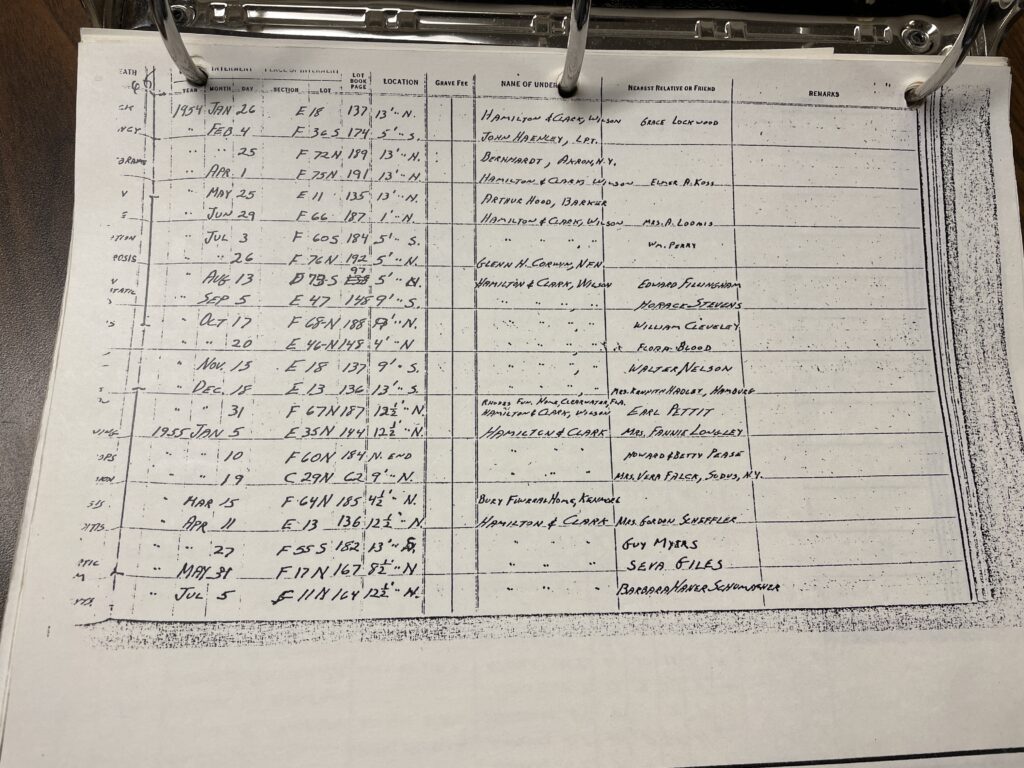 The 2nd is a bound book of a reading of the stones done between 1985-1990.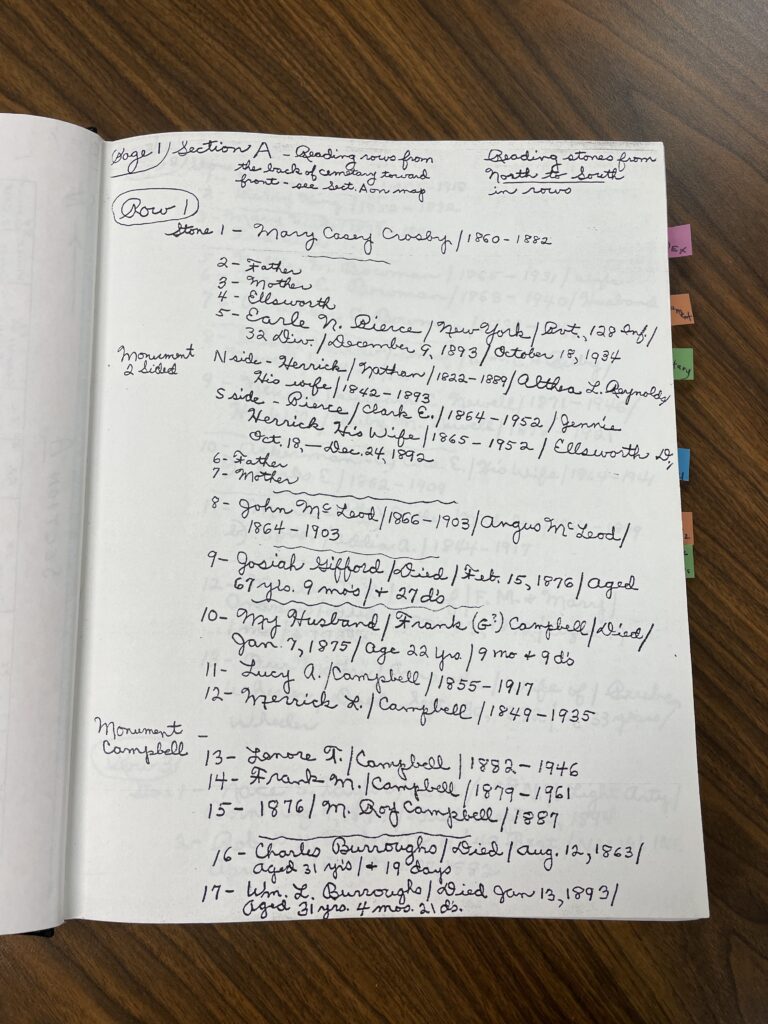 One of the tombstone monuments that I came across in Greenwood Cemetery is a very common symbol being a draped urn.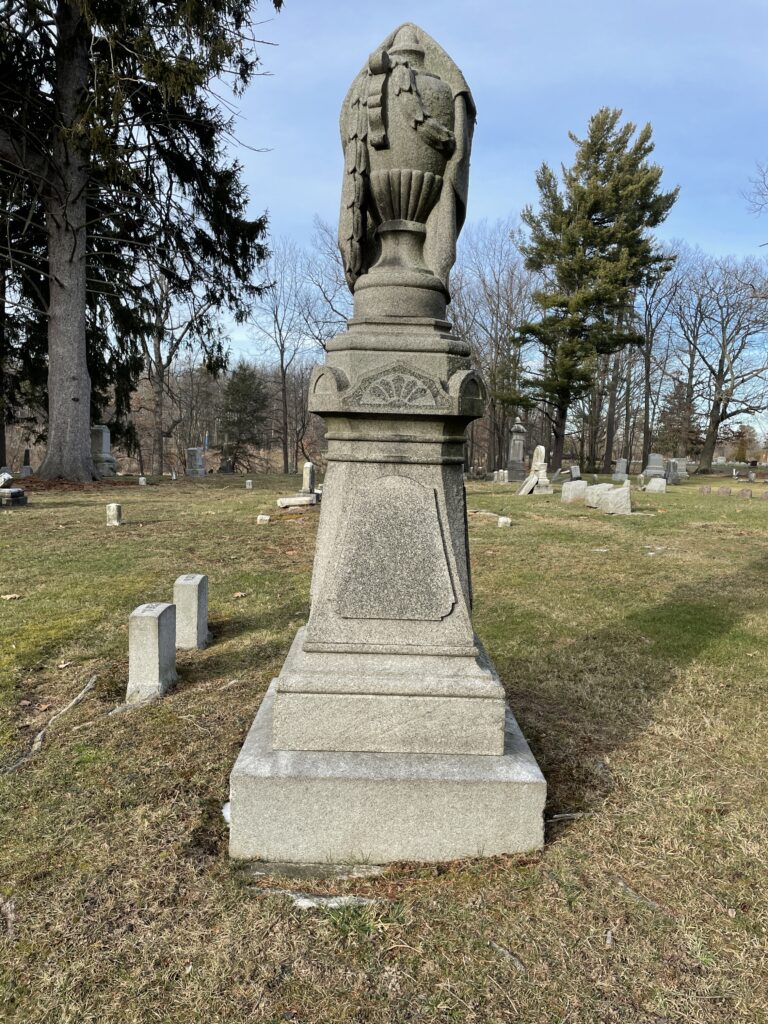 Find A Grave: https://www.findagrave.com/cemetery/64716/greenwood-cemetery
BillionGraves: https://billiongraves.com/cemetery/Greenwood-Cemetery/70019