Today genealogists were frantically hitting refresh and trying to register online for courses made available by the Genealogical Research Institute of Pittsburgh (GRIP): https://www.gripitt.org.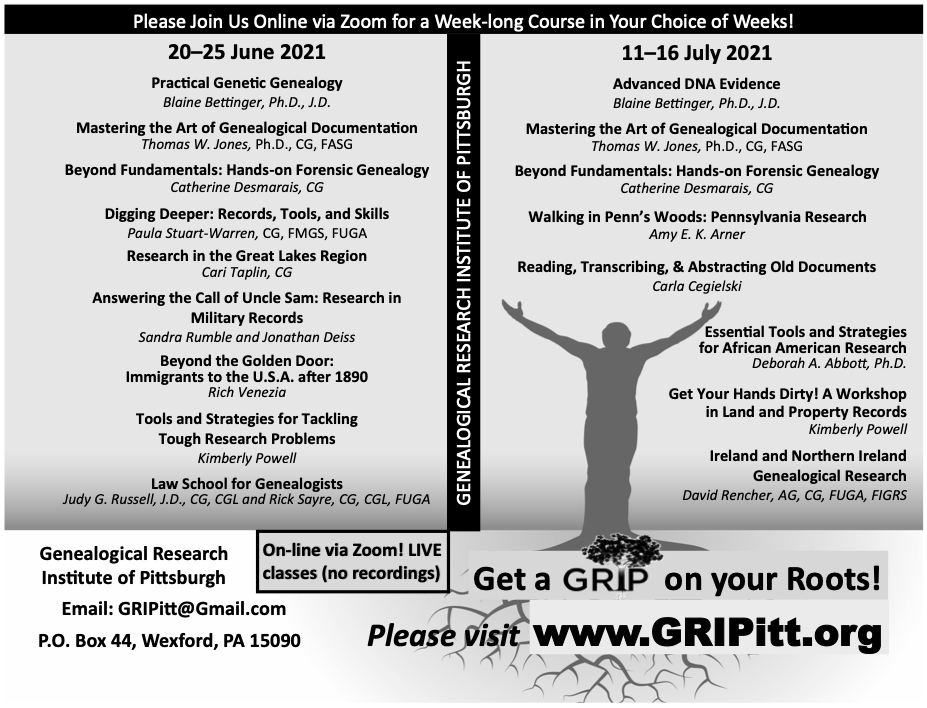 GRIP is celebrating their 10th year of providing institute courses and their 2nd year of having the content provided virtually.
I was fortunate enough to get a seat in the July session of Master the Art of Genealogical Documentation with Tom Jones. I first took that class two summers ago in 2019. It was my very first institute and the content was overwhelming. I'm choosing to take the course a second time as I have grown so much since then and I believe much more of the content will sink in and be able to be processed by my brain.
I remember back then that I was so intimidated with citations. I just could not wrap my head around them. Since then, I have practiced creating them, discussed them with friends and classmates, and am currently taking the Mastering Genealogical Documentation study group with Cari Taplin. I anticipate this summer's 2nd-time-around at the course to have a much more meaningful impact on me.