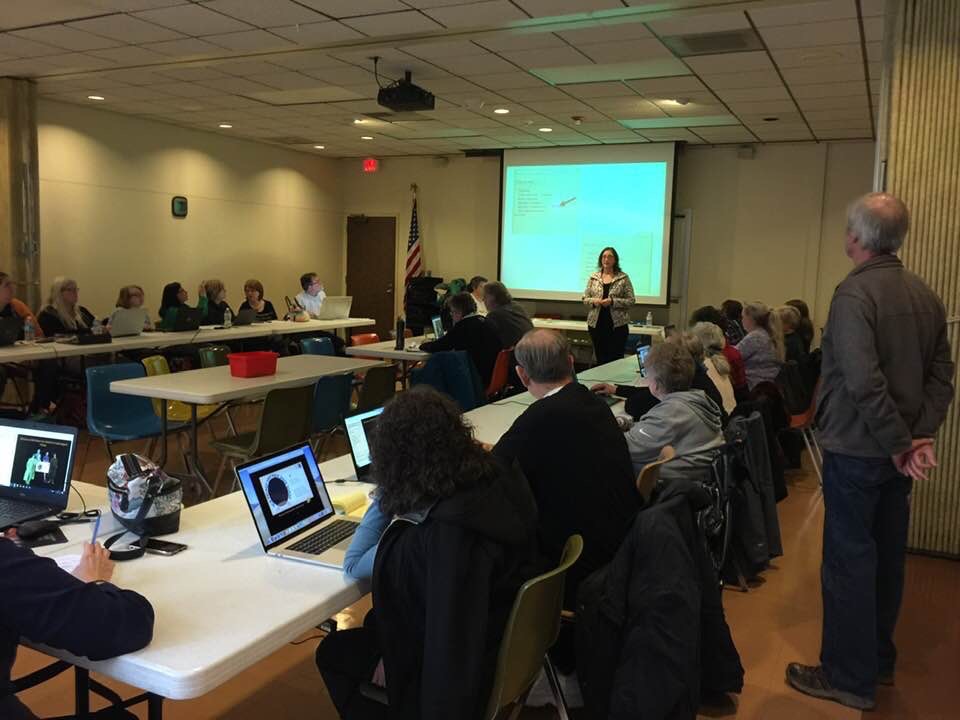 After a few years of giving a hands-on beginner genealogy class with the NTLGC (North Tonawanda Library Genealogy Club) group, we had our biggest group in attendance yet! 33 people came and we had a great afternoon where every new person found some records of people from their family tree.
I am so grateful to the handful of my NTLGC members that came to help facilitate the afternoon and help the beginners navigate the websites we visited and better understand the documents that they were looking at.
As the library could only provide 10 laptop computers, we have already talked about having next year be registration only. We can allow more than 10 people, but they have to provide their own laptop.
Thank you again to the members of NTLGC and the North Tonawanda Public Library for supporting our genealogy club since 2011!