Each Wednesday for the past seven weeks, I have been participating in a Mastering Genealogical Proof Study Group with my 9c, 1r Cari Taplin, CG. She would assign a chapter to read out of the book Mastering Genealogical Proof written by Tom Jones prior to the Zoom meet-up, provide a 15-minute lecture about the chapter, then we would share our answers to the questions in the exercise area at the end of each chapter.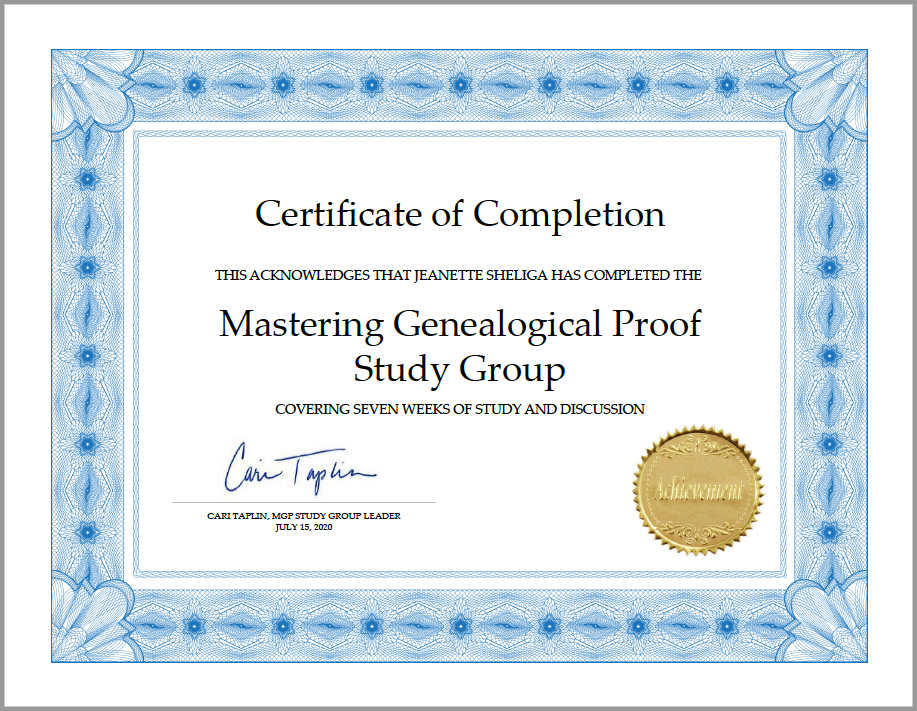 I really enjoyed the format of the group. I felt comfortable asking questions and made some new friends/acquaintances. Cyndi Ingle of Cyndi's list was a part of the group, too.
Cari is going to have another study group starting at the end of August for the book Mastering Genealogical Documentation which I also signed up for and am looking forward to!
Cari's Website: https://genealogypants.com
Cyndi's Website: https://www.cyndislist.com