St. Michael the Archangel's cemetery is located on Rt. 31 (Saunders Settlement Rd.) in the Town of Lewiston.
The Dorothy Rolling & Donald R. Jerge (members of Niagara County Genealogical Society) 1985 booklet about Niagara County Cemeteries says that this cemetery is operated by the St. Michael's Polish National Church of Niagara Falls.1 Some information about the church and cemetery can be found here: http://poloniatrail.com/location/st-michael-archangel-polish-national-catholic-church/.
According to the Polonia Trail Western New York website, "One of the first projects the parish undertook was acquiring land for a parish cemetery. Again, Andrew Drabczyk and Jacob Nowacki led the project, this time with help from Thomas Szczesc and Joseph Janik. The four men purchased 16 acres on Saunders Settlement Road on June 14, 1918 on behalf of the church. After being blessed, it became the eternal resting place for the parishioners of St. Michael's."2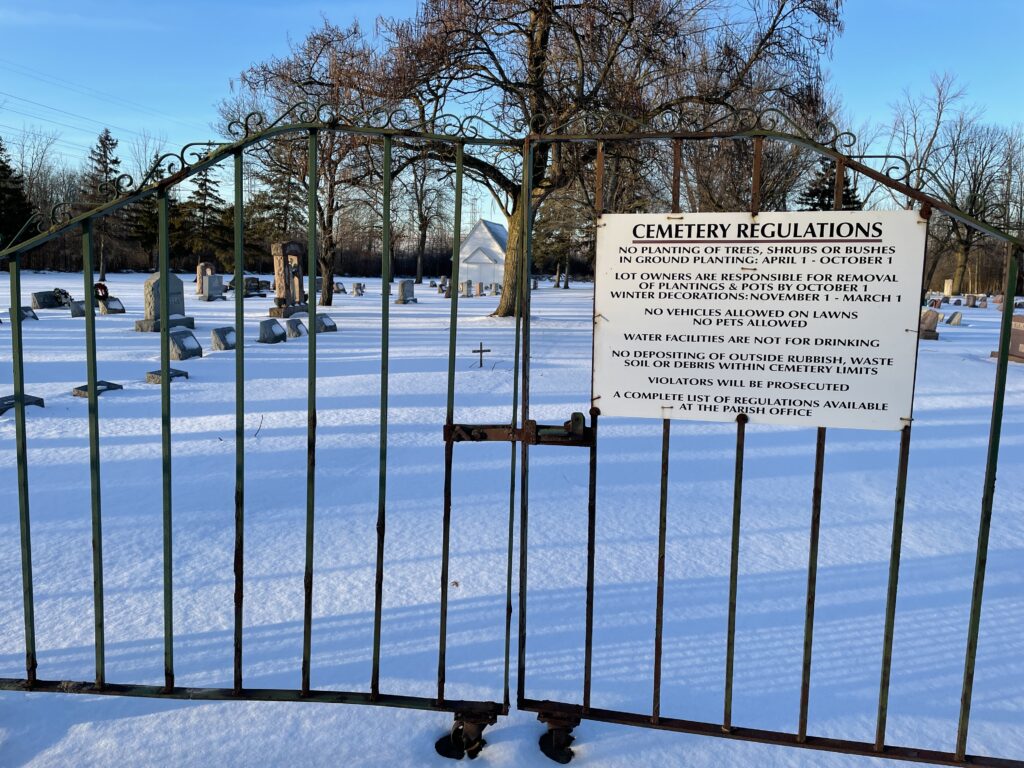 The Niagara County Genealogical Society (NCGS) does not have any records for this cemetery. The Niagara County Historian's Office has names of those buried that come from the Veteran's Administration for the following years: 1979, 1982, 1984, 1986, 1989, 1990, 1991, 1994, and 1995.
Many pictures have been taken and memorials made for those that are buried in this cemetery. You can visit the following websites:
Find a Grave: https://www.findagrave.com/cemetery/66136/saint-michael%27s-cemetery
BillionGraves: https://billiongraves.com/cemetery/Saint-Michael-Cemetery/71334 *At the time of this blog post, no pictures have been taken.
Sources