For week 14 of 52 Ancestors in 52 Weeks the theme was "Water." A picture that I have on my family tree are of my grandparents Ed Sheliga and Ruth Parkin Sheliga with grandma Ruth's brother, Lester Parkin. They are at a beach with water behind them.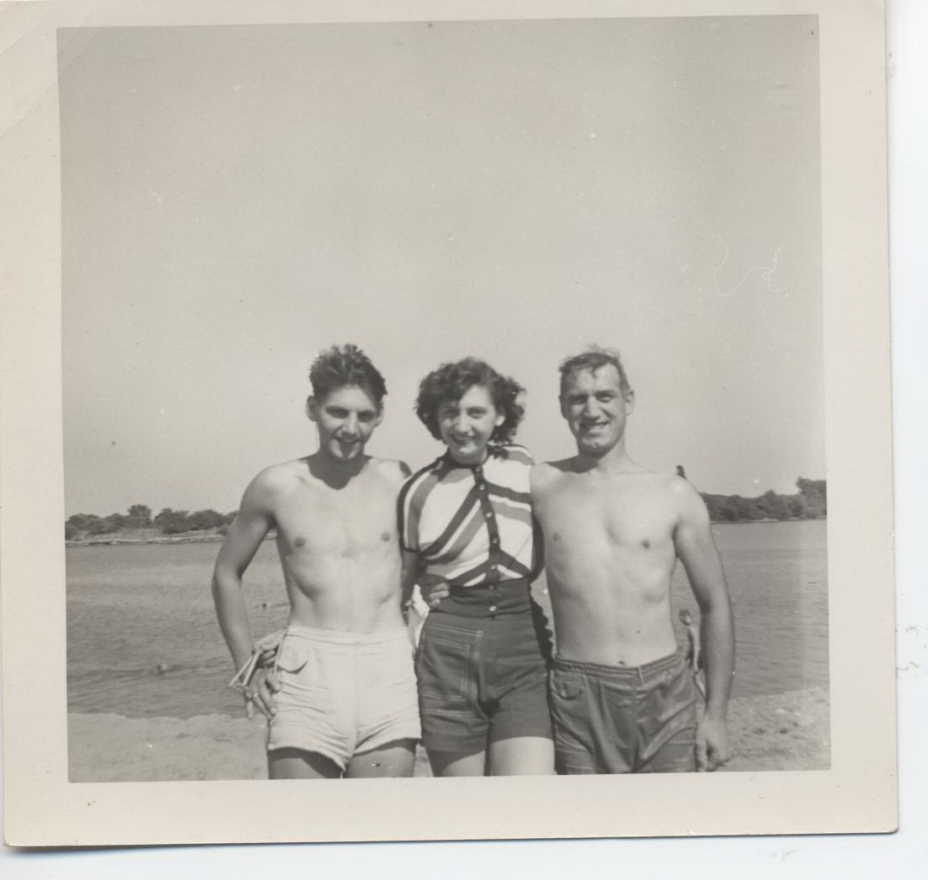 I don't know where they are or what the occasion was for them to be hanging out but I love that they were. Maybe they were at Erie Beach (Erie County, NY) or Crystal Beach in Ontario, Canada.
My best guess for when this picture was taken would be around 1952 or soon afterwards. Grandpa Ed told me that he and grandma met and then married 6 weeks later, so it may have been their first summer together as they married in August of 1952 or one of the summers there afterwards.
I also don't know who was taking the picture. Lester was married just a few weeks before Grandpa Ed and Grandma Ruth:
Lester Parkin and Evelyn Giles married 18 Jul 1952
Edmund Sheliga and Ruth Parkin married 2 Aug 1952
Perhaps it was Evelyn (Evie) that took the picture and they were having a couples day together. They look so relaxed and happy – I bet it was a great day!