For week 15 of 52 Ancestors in 52 Weeks the theme was "Fire." My Grandpa Ed Sheliga was a volunteer fire fighter for over 50 years. He was a 50-year member for both the Delaware Hose Fire Company out of Tonawanda, NY and Adams Fire Company in Wheatfield, NY.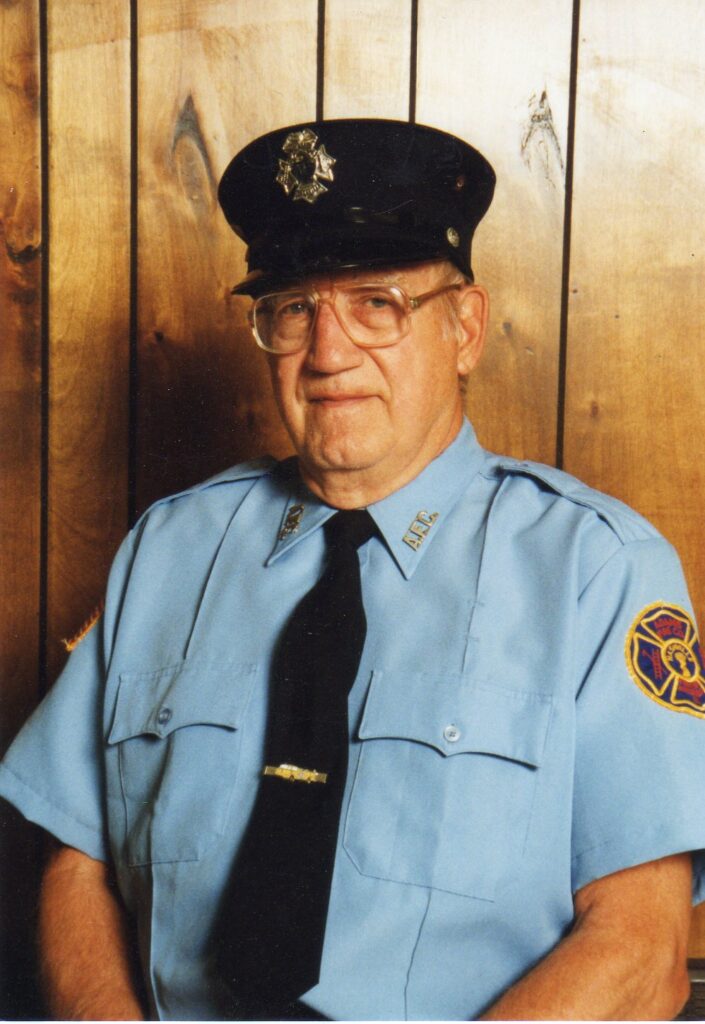 I know that he was once a part of the Fire Police and that he still passed his CPR exam at the age of 88 years old! I remember as a child that there was a box at Grandpa and Grandma's house where "tones" would go off. If the Adams tones sounded, Grandpa would drop everything and leave to go help those in need.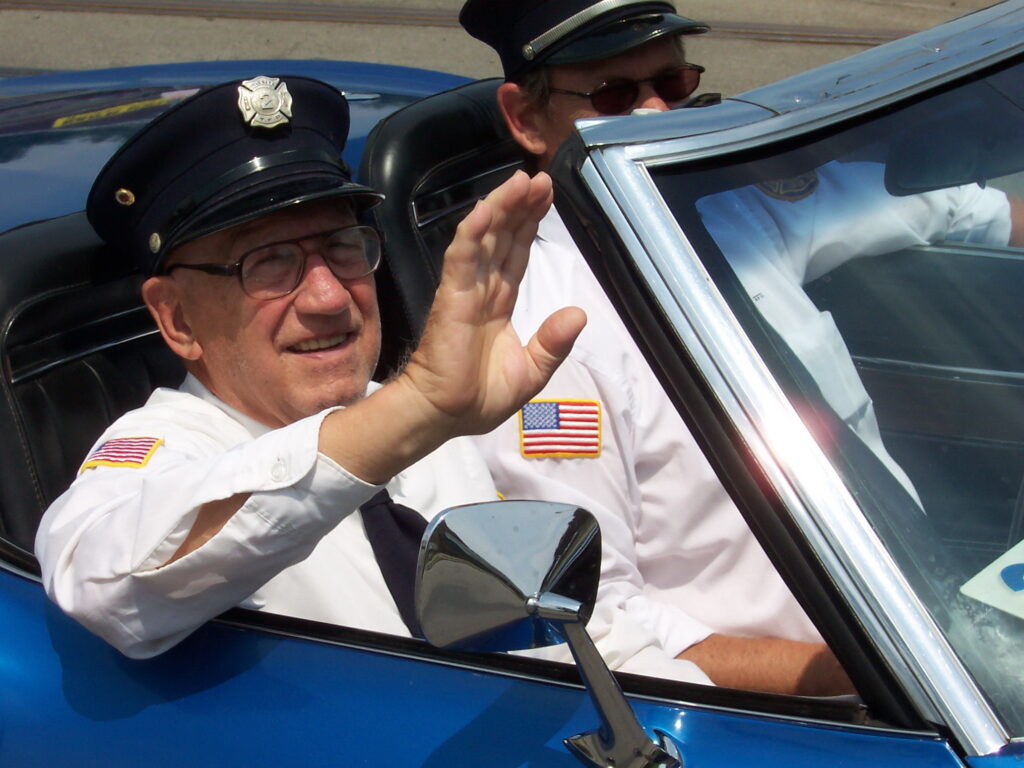 Here is a picture of us at the Shawnee Field Days after the parade. Grandpa was there with Adams Fire Company and I had marched with the Sanborn Fire Company Band: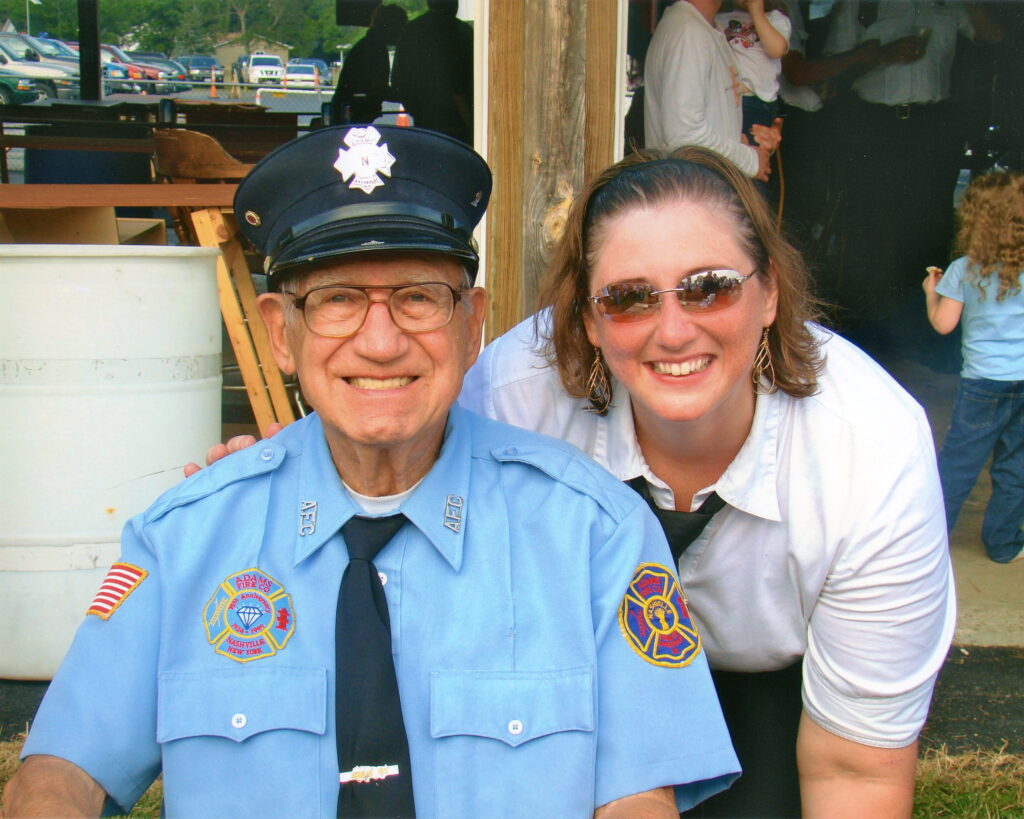 Every parade that Grandpa and I were in together he would find where I was in the line up with the Sanborn Band to bring me a drink in case I was thirsty. I miss hanging out with him during those events. I am so proud to have been the granddaughter of such an amazing man that volunteered for 60+ years for two different volunteer fire companies. Even when he couldn't actively go out on fire calls anymore, he would go to the fire hall almost daily just to help out however he could – even if it was to empty the garbage cans.