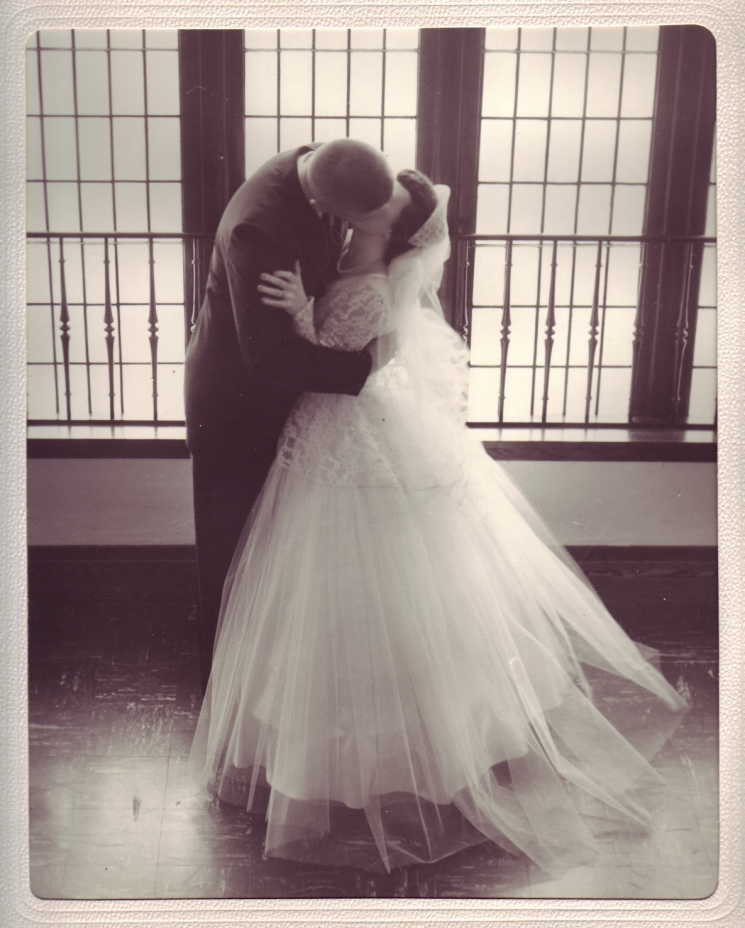 For week 2 of 52 Ancestors in 52 Weeks the theme was "Favorite Photo." One of my favorite photos is from my Great-Aunt Nina Larkin's wedding day (shown above). She was 18 years old when she married James Richard "Dick" Carlson.
They were married on 28 Aug 1954 in Buffalo, NY at the University Methodist Church of which Uncle Dick is still a member.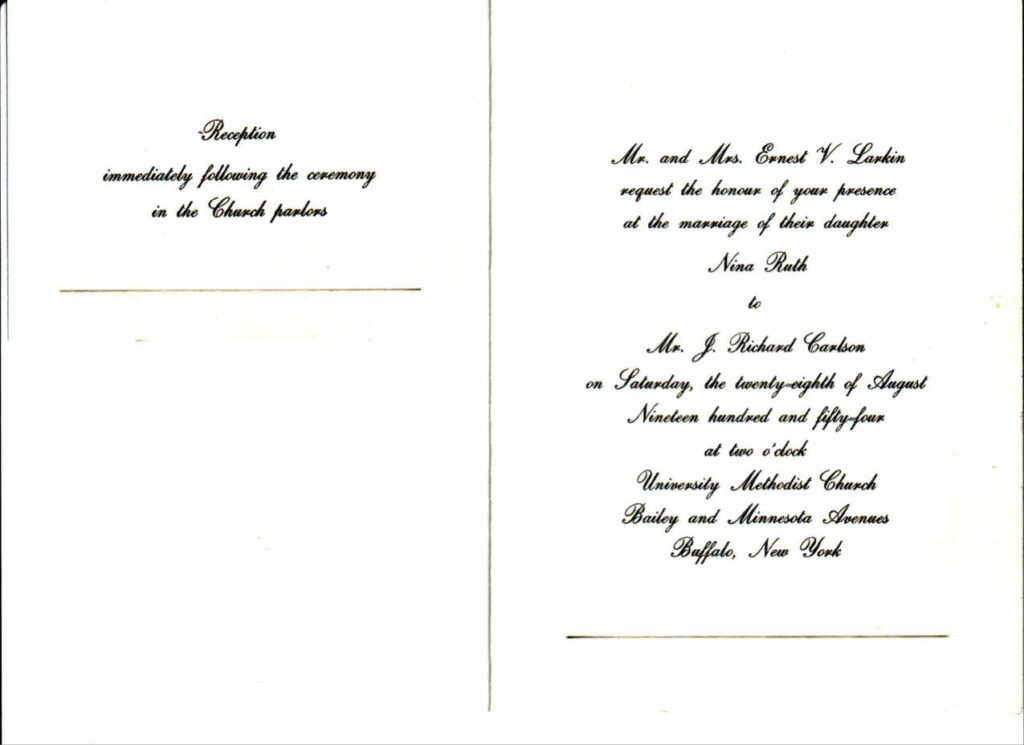 My Grandma Carol was Aunt Nina's Matron of Honor and Grandpa Ivo was an usher. I believe that my Mom still has Grandma Carol's Matron of Honor dress in the basement of her house.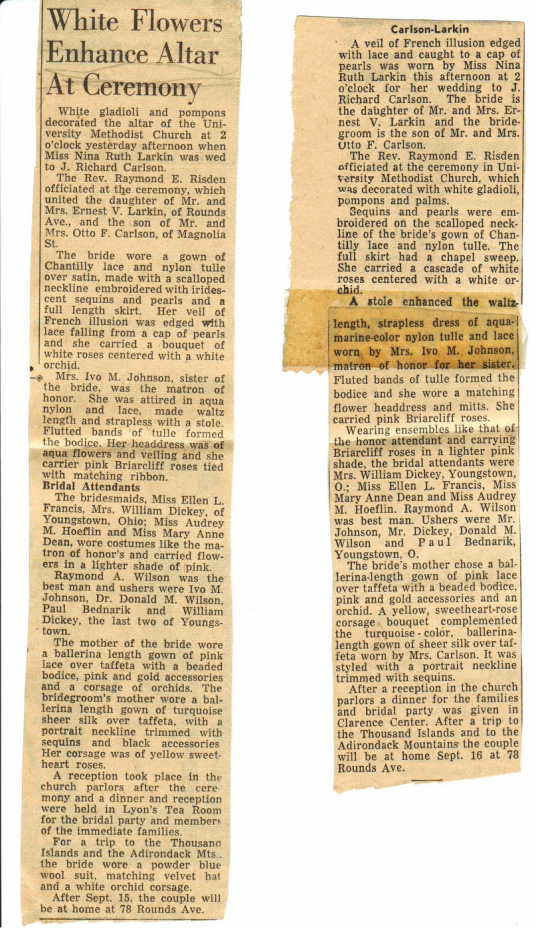 Here are some other photos from the day: