Our assignment this month was to read Chapter 13 in ProGen PPS (Problem Analysis & Research Plans), Chapter 16 in ProGen (Transcripts & Abstracts), and Genealogy Standards 9-36. Then we were asked to pick a deed or will that did not belong to your family, transcribe and abstract it, and then create a research question based off of the document and a detailed plan to try to answer the question.
I randomly picked a land deed from Cattaraugus County from 1850 off of FamilySearch. The handwriting was legible and I feel that I did a pretty good job with the transcription.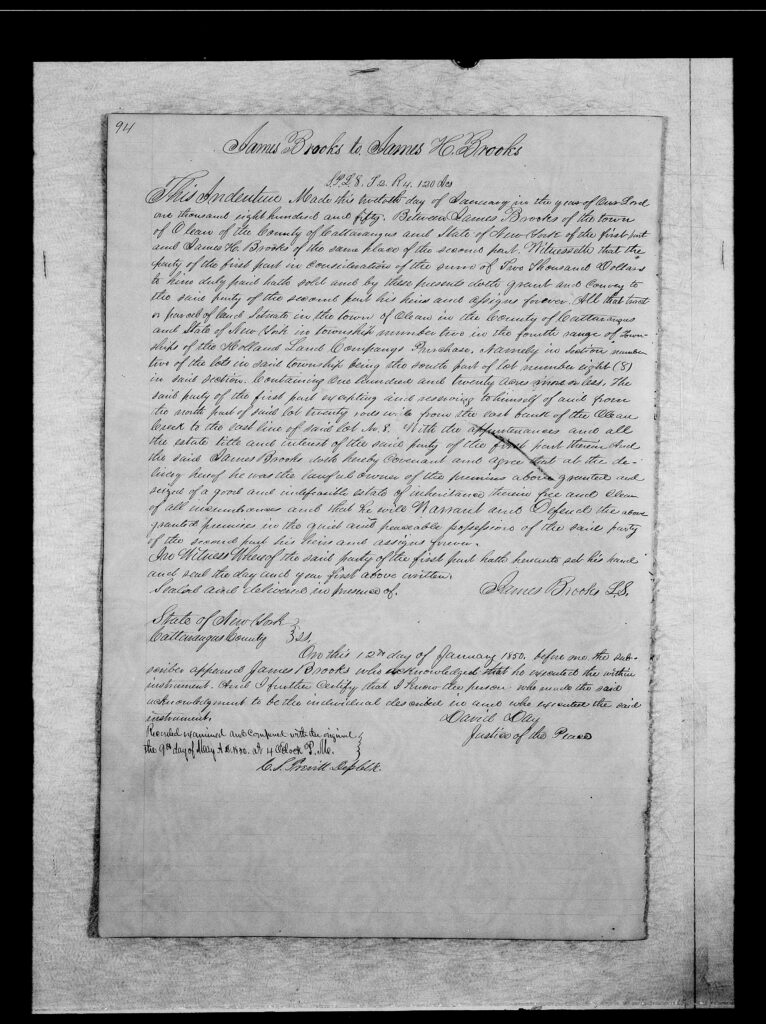 Where I struggled is with the abstraction. None of the ProGen examples seemed to "match" my deed and I was nervous and unsure of what to do. One of the recommended reading sources was Val Greenwood's book The Researcher's Guide to American Genealogy where in chapter 21 he shows examples of abstracting probate and land records. It was within his book that I found deed examples similar to mine and I crafted my abstraction based off of one of his. I'm not sure if I followed all of the rules, but I tried my best.
For the research question and plan, I asked if there was a familial relationship (perhaps father and son) between the grantor and grantee. I included a source analysis, information analysis, and a short locality summary. My plan detailed the following steps:
Online Trees
Census Records
Obituaries/News Articles
Wills and Probate
Deeds
And then if further research was needed to answer the question to look for Vital Records, Cemetery Records/Tombstones, Church Records, Local Repositories and Societies, and County History Books.
I'm curious what the feedback will be for me to have chosen online trees as my #1 step in the plan. I know it doesn't seem like the most reliable source, but I felt that it was the "lowest hanging fruit" that could directly answer my relationship question.
Tom Jones mentions in his Board for Certification of Genealogists (BCG) article Perils of Source Snobbery (https://bcgcertification.org/skillbuilding-perils-of-source-snobbery/) that web-based genealogies are sometimes step one in research plans. I'm super curious if my peers are going to question or support my approach and if they will include online trees within their plans. We shall see!