St. Mark Lutheran Cemetery is located on Niagara Falls Boulevard in Wheatfield, NY (with a North Tonawanda mailing address). The cemetery does not have a website but their church does: https://www.stmarknt.org along with an active Facebook page: https://www.facebook.com/StMarkNT/.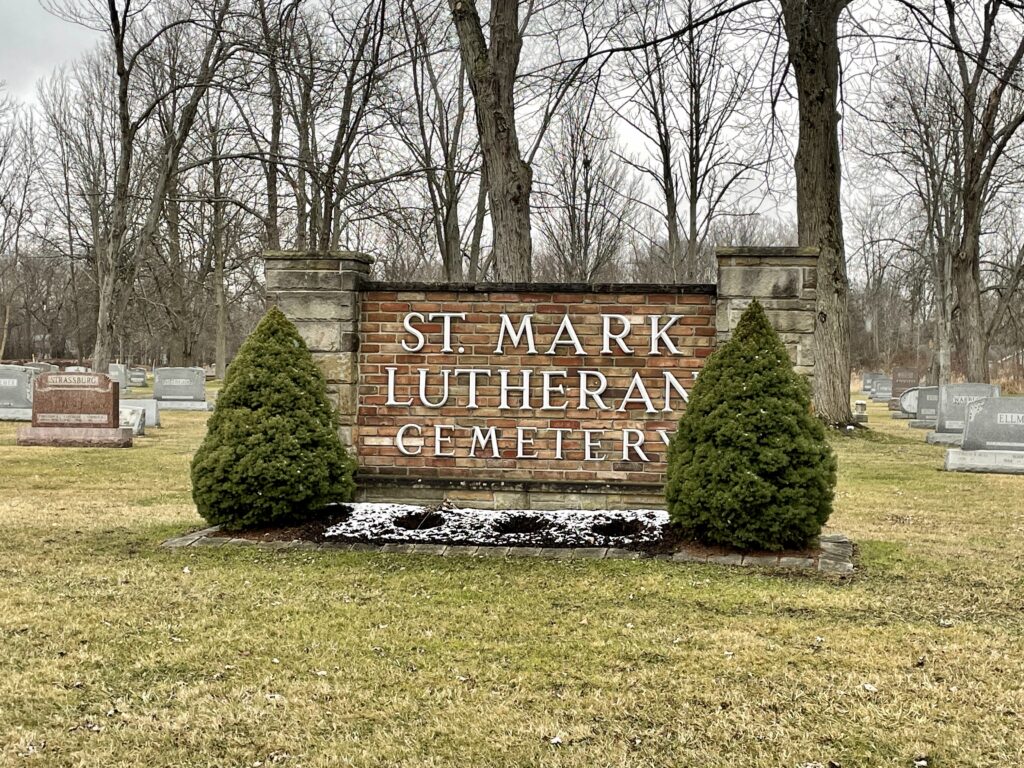 I checked the FamilySearch Catalog and there are no records listed for the St. Mark's church.
The Niagara County Genealogical Society's library also does not have any cemetery records of significance for this cemetery. I called the church and checked with my North Tonawanda Library Genealogy Club (NTLGC) friend, Marty, and she put me in touch with the person that head's up taking care of the cemetery.
I gave him a call and explained that I was researching the cemetery on behalf of the Niagara County Genealogical Society (NCGS) in that our library did not have at least an index of those that are buried at St. Mark's. He said that there is a Cemetery Board and that someone was working on creating a database. I offered to help with the data entry in hopes that an index with the death dates (at a minimum) would be shared with the library so that those searching may be able to find where their family/ancestors are buried.
He was agreeable and asked that I give him a call back in April when he returns home from Florida. In the meantime, he will also receive permission from the Pastor and the Cemetery Board. Hopefully, if everyone agrees, we can add an index of names to the NCGS Library's holdings.
Located within this cemetery is a bench tombstone for Laird Alton and Kathy Ann Burkett. According to a blog post by BillionGraves, I believe the leaves and flower surrounding the cross is Primrose. The post states that the Primrose can have many different meanings: "The primrose was a Victorian symbol for a silent love or bashfulness. This flower can also symbolize eternal love, hope, sadness, or youthfulness. primroses had medicinal uses, so it could have indicated healing of the medical occupation of the deceased. Primroses have evenly spaced petals, making them easy to carve so they may have simply been aesthetic."1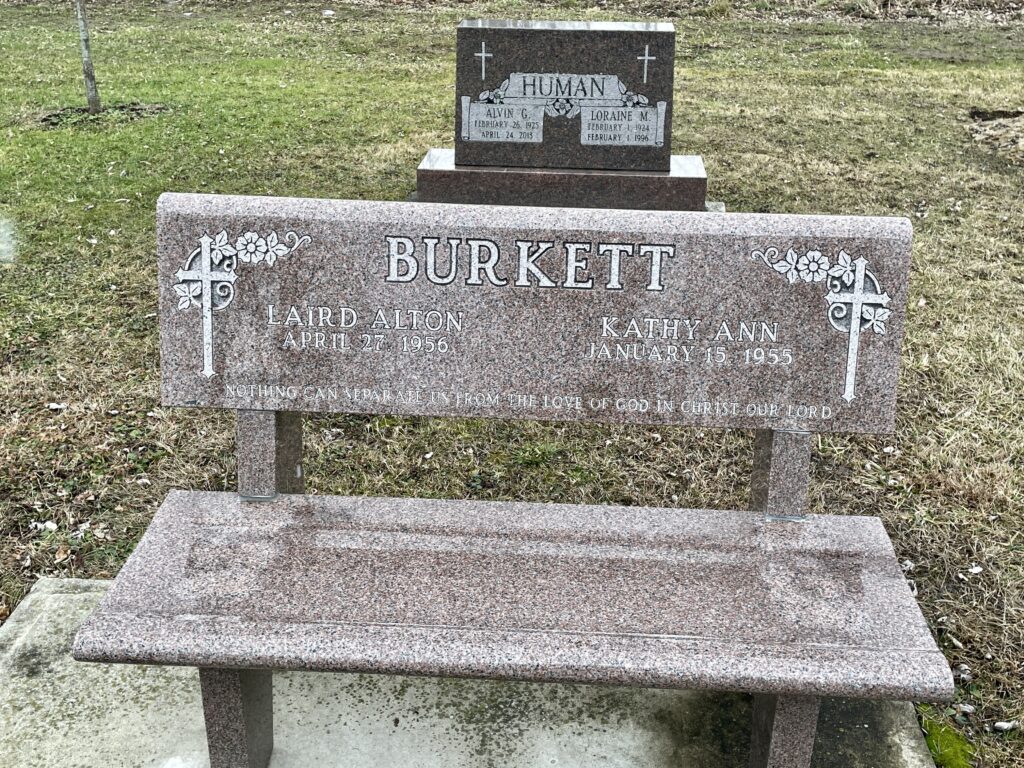 Many pictures have been taken and memorials made for those that are buried in this cemetery. You can visit the following websites:
Find a Grave: https://www.findagrave.com/cemetery/66057/saint-mark-lutheran-cemetery
Billion Graves: https://billiongraves.com/cemetery/Saint-Mark-Cemetery/71262
Sources